All WebEd times are in EST
Member Price: FREE
Non Member Price: FREE
Description:
Construction and contractor executives need to manage the business in a more proactive manner to avoid surprises, capture revenue generating opportunities at the right time in order maximize their overall organizational financial performance. Management dashboards have proven to be useful tools in enabling managers make better decisions, faster. This webinar will discuss overall business management issues faced by construction and contracting firms and then provide an overview of technologies available to implement an effective set of management dashboards. Planning and implementation issues related to management dashboards based on lessons learned from the field will also be discussed.
Speakers: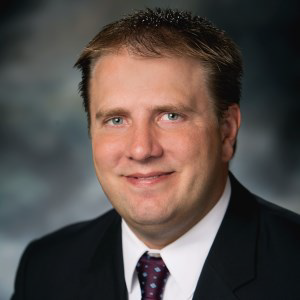 Mark A. Guillaume, CPA, CIPM
Director, Audit & Accounting
Kreischer Miller

Mark has significant experience in the construction industry and is the Construction Industry Group Co-Leader where he develops and provides internal and external training on construction-related topics. In addition to providing traditional audit services, he assists with bonding/credit analysis, benchmarking, accounting department assessments, and other consulting services to general contractors, specialty contractors, heavy and highway, architects and engineers, material suppliers, and equipment dealers.

Mark has traveled throughout North America and Europe to assist investors in understanding the operational risk inherent in their investment managers' operations. He develops and performs tests for service organization control reporting and his experience allows him to understand his clients' needs across all asset classes and structures.

Mark provides business advisory, audit, and accounting services to clients in a variety of industries, including construction, distribution, investment management, and manufacturing. He assists businesses in acquisition due diligence, internal control evaluations, corporate governance, succession planning, and financing.
Mark has significant experience in the investment industry, including traditional audits, Global Investment Performance Standards (GIPS) compliance, operational due diligence, and Service Organization Control (SOC) Reports. He provides audit and compliance services for asset managers, broker-dealers and investment funds in a variety of asset classes. He also performs GIPS verifications and examinations, as well as consulting on GIPS compliance.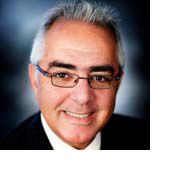 Sassan S. Hejazi, Ph.D.
Director, Technology Solutions
Kreischer Miller
Sassan has worked with numerous organizations in the areas of planning for strategic IT initiatives, designing financial/ERP and business performance management systems, and providing project management and risk advisory guidance in support of mission-critical business application implementations. Sassan's consulting focus ensures that clients select, design, and deploy the IT solutions that are most suitable to satisfy their strategic objectives.

Sassan has published a book on effective use of IT by managers (TechSavvy Manager). This book is intended to provide managers with simple and effective strategies they can put into action to harness the power of IT for competitive advantage. Sassan also maintains blog.techsavvymanager.com, an online forum to provide an independent and practical review of how organizations can utilize information technology to achieve a competitive advantage.
Sponsored By:


Technology Requirements:
AGC of America uses Go-To-Meetings to conduct WebEd. You will not incur any cost for using the platform. However, if you have not used this platform previously, please test your computer prior to the WebEd. You may be required to download software, i.e., Java and may need administrative rights to your computer. For computer specifications, please visit http://www.gotomeeting.com/fec/online_meeting_support or contact webinars@agc.org.
AGC of America WebEd Cancellation & Refund Policy:
If you will not be able to attend an AGC of America WebEd program for which you have already registered, you may qualify for a refund of your registration fee or be able to substitute another employee within your organization. If you cancel your registration at least ten (10) days prior to the webinar, AGC of America will provide a full refund. No refund will be provided if you do not meet this deadline, however you may transfer your registration to another employee within your organization. AGC of America will provide all registrants with a recording of the webinar and the PowerPoint slides following the program.
Any questions or changes to your registration should be made via email to meetings@agc.org.