All WebEd times are in EST
Description:
The construction industry has been outperforming the overall economy in most parts of the country lately in terms of spending and job growth. But many observers are worried the industry is running out of workers capable of finishing projects already on the books, let alone take on new work. Others say the boom times are ending, or soon will, for several important segments of construction. Will the industry continue to thrive over the coming year, or is it about to take a dive? How can this information help Business Development professionals working in the construction industry prepare and help their companies or clients get ahead?
This lively, information-packed WebEd is offered in partnership with the Associated General Contractors of America (AGCA) Business Development Forum and the Society for Marketing Professional Services (SMPS) to provide construction industry leaders and Business Development professionals with construction market predictions from Ken Simonson, Chief Economist for AGCA. Introducing Mr. Simonson will be AGCA Business Development Forum Chair, Michael Trettel of Joseph B. Fay Company, and Michael Geary, CEO of SMPS.
Speakers:


Michael Geary
CEO
Society for Marketing Professional Services
Michael V. Geary, CAE, is serving as the Chief Executive Officer of the Society for Marketing Professional Services. Founded in 1973, SMPS is the only organization dedicated to creating business opportunities in the architecture, construction, and engineering industries thru a network of nearly 7,000 marketing and business development professionals. Prior to joining SMPS, Michael served as the President & CEO of AmericanHort and the Horticultural Research Institute, respectively the trade association and foundation for the horticulture industry, and concurrently as the Executive Director of the Ohio Produce Growers & Marketers Association and the Nursery & Landscape Association Executives of North America. He has more than twent-five years of association management and organizational development experience, and earlier served as Executive Director of the independent American Institute of Architecture Students, and in senior staff positions for the National Association of Home Builders, The Delta Chi Fraternity and the North American Interfraternity Conference. He is a graduate of the University of Florida and earned the designation of Certified Association Executive (CAE) from the American Society of Association Executives in 2000.

Michael Trettel
Director of Business Development, Chair of the AGC Business Development Forum
Joseph B. Fay Company, an i+iconUSA Company
Michael currently serves as Director of Business Development for Joseph B Fay Company, a highly accomplished creator of safe and innovative infrastructure solutions operating in the Northeast, Mid-Atlantic, and Mid-West regions with core competencies in the energy, industrial, ports and waterways, and transportation markets. In this position, he is responsible for the coordination of the company's client and business development efforts as well as the oversight of select projects, programs, and proposals.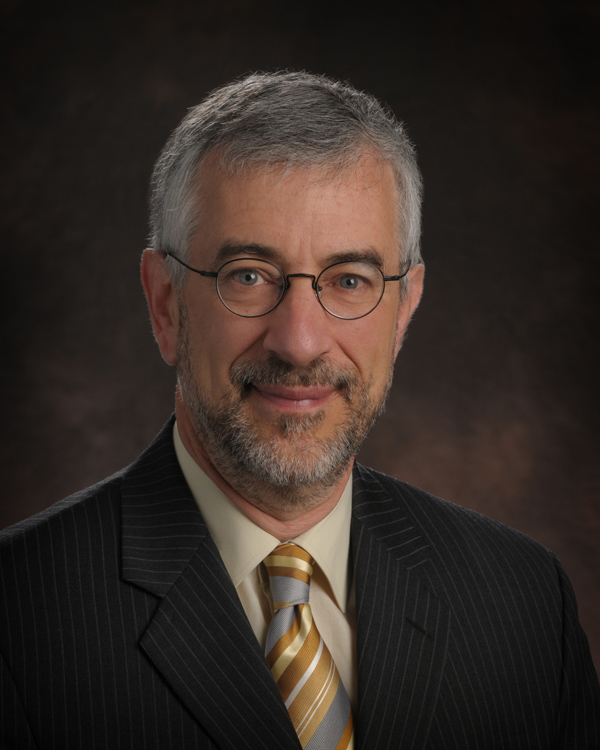 Kenneth Simonson
Chief Economist
The Associated General Contractors of America
Ken Simonson has been the chief economist of the Associated General Contractors of America, the leading trade association for the construction industry, since 2001. His weekly summary of economic news relevant to construction, The Data DIGest, goes to 47,000 subscribers. He is a Fellow and past president of the National Association for Business Economics, the professional organization for individuals who use economics in their work. Currently, he serves as an appointed member of the Census Scientific Advisory Committee and the Bureau of Labor Statistics' Data Users Advisory Committee. Ken has 40 years of experience analyzing, advocating and communicating about economic and tax issues. He received a BA in economics from the University of Chicago and an MA in economics from Northwestern University.
Technology Requirements:

AGC of America uses Go-To-Meetings to conduct WebEd. You will not incur any cost for using the platform. However, if you have not used this platform previously, please test your computer prior to the WebEd. You may be required to download software, i.e., Java and may need administrative rights to your computer. For computer specifications, please visit http://www.gotomeeting.com/fec/online_meeting_support or contact webinars@agc.org.
AGC of America WebEd Cancellation & Refund Policy:
If you will not be able to attend an AGC of America WebEd program for which you have already registered, you may qualify for a refund of your registration fee or be able to substitute another employee within your organization. If you cancel your registration at least ten (10) days prior to the webinar, AGC of America will provide a full refund. No refund will be provided if you do not meet this deadline, however you may transfer your registration to another employee within your organization. AGC of America will provide all registrants with a recording of the webinar and the PowerPoint slides following the program.
Any questions or changes to your registration should be made via email to meetings@agc.org