All WebEd times are in EST
Member Price: FREE
Non Member Price: $49
Description:
The federal construction contracting marketplace faces the potential for a dramatic change, whether your company is a small business or not, as a result of recent U.S. Small Business Administration (SBA) final regulations. Those regulations expand the SBA's Mentor-Protégé Program to all small businesses—whether a categorical small business (WOSB, SDVOSB, HUBZone) or plain old small business—and beyond the existing 8(a) Mentor-Protégé Program. This will translate into more opportunities for large and small construction contractors to form joint ventures and bid on small business set-aside work. Additional regulations will also require large prime contractors to provide prior written notice to a subcontractor that it intends to identify the small business by name as a potential subcontractor in a proposal, offer, bid or subcontracting plan in connection with a federal contract.
During this webinar, AGC's Associate Director of the Federal and Heavy Construction Division Jordan Howard and the construction law firm Cohen Seglias' Edward T. DeLisle will discuss:
• The Potential Impacts of this New Program on Federal Contracting and Your Construction Business;
• Basics of the New SBA Mentor Protégé Program;
• What Contractors Should Know Before Participating in the New SBA Mentor Protégé Program;
• How will SBA Handle Applications for the New Mentor Protégé Program; and
• The Changes to Small Business Subcontracting Plans and its Impact on Large and Small Businesses.
Speaker: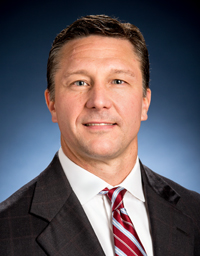 Edward T. DeLisle
Partner
Cohen, Seglias, Pallas, Greenhall, & Furman
Ed DeLisle is Co-Chair of the Federal Contracting Group at Cohen Seglias Pallas Greenhall & Furman PC. He concentrates his practice in the areas of federal contracting, construction law, construction litigation and small business procurement and litigation. He has drafted and negotiated construction contracts, teaming agreements and joint venture agreements for subcontractors, contractors, developers and owners. Ed also actively monitors the progress of his client's construction projects in order to safeguard those rights and remedies to which they are entitled. He has litigated, arbitrated and mediated complex construction and procurement cases in various jurisdictions and forums throughout the area.
Ed counsels clients in all aspects of small business procurement. He has assisted clients in obtaining certification as small, and small disadvantaged, businesses at the municipal, state and federal level. He has participated in bid protests involving Service-Disabled, Veteran-Owned, HUBZone and 8(a) set-aside contracts and regularly assists with responding to best-value procurements at the state and federal level. Ed also assists companies, both foreign and domestic, in international disputes involving the United States Government. He is currently representing clients in Iraq, Afghanistan, Israel and other areas around the world.
Ed has been a frequent lecturer and author on issues of concern to the construction and federal contracting industries. He has presented at the National 8(a) Association Conferences in Anchorage, Alaska and in Orlando, FL as well as at the AGC Federal Contractors Conference in Washington, DC. Ed has also spoken at AGC of America's national conference, where he discussed hot topics in federal government contracts. Some of the topics Ed has covered during his lectures include how to appropriately team on federal projects, the SDVOSB verification process, changes in the SBA's small business programs, effective project documentation, strategies to obtain payment on construction projects and the legal protections provided by the bond and lien laws.
Ed is a frequent author for the Firm's Federal Construction Contracting Blog and is a legal content contributor to both VetLikeMe and Onvia.
Presenter:
Jordan Howard
Associate Director, Federal & Heavy Construction Division
AGC of America
Technology Requirements:

AGC of America uses Go-To-Meetings to conduct WebEd. You will not incur any cost for using the platform. However, if you have not used this platform previously, please test your computer prior to the WebEd. You may be required to download software, i.e., Java and may need administrative rights to your computer. For computer specifications, please visit http://www.gotomeeting.com/fec/online_meeting_support or contact webinars@agc.org.
AGC of America WebEd Cancellation & Refund Policy:
If you will not be able to attend an AGC of America WebEd program for which you have already registered, you may qualify for a refund of your registration fee or be able to substitute another employee within your organization. If you cancel your registration at least ten (10) days prior to the webinar, AGC of America will provide a full refund. No refund will be provided if you do not meet this deadline, however you may transfer your registration to another employee within your organization. AGC of America will provide all registrants with a recording of the webinar and the PowerPoint slides following the program.
Any questions or changes to your registration should be made via email to meetings@agc.org.