All WebEd times are in ET
Description:
The top 10 contract clauses can increase project costs by more than 20%. Learn how to identify some of the ticking time bombs that are commonly used in traditional construction contracts which create silos and shift risk inefficiently. Gain strategies to negotiate the worst causes. Learn how industry standard contracts like ConsensusDocs and the American Institute of Architects (AIA) can help or hurt you in leveraging industry standard contract documents to protect your bottom line.
You will learn:
Why unbalanced contract clauses are commonly used in the industry
How to Identify contract killer clauses that shift risk to the wrong party
Effective negotiating strategies to neutralize the worst contracts provision Key differences between the AGC-endorsed ConsensusDocs and the American Institute of Architects (AIA) standard contract documents
Speakers:


Brian Perlberg, Esq
Senior Counsel, Construction Law
AGC of America

Brian Perlberg is Executive Director & Senior Counsel for ConsensusDocs, a coalition of 40 leading construction organizations dedicated to drafting best practice construction contracts. Mr. Perlberg is the lead staff person responsible for the content of ConsensusDocs 100+ standard contracts that guide the A/E/C industry. He is also in-house counsel for the AGC of America for all construction law and contract matters. In addition, Mr. Perlberg serves on the ABA Forum on the Construction Industry Steering Committee for the Contract Documents, National Construction Dispute Resolution Committee (NCDRC) of the Arbitration Association of America (AAA), the Construction SuperConference Board, and WPL Publishing Advisory Board.

Michael Zisa
Partner
Peckar & Abramson
Michael C. Zisa is a partner in the Washington, D.C. office of Peckar & Abramson, P.C. where he focuses his practice on construction, surety and government contracts law and chairs the Firm's Surety practice group. He represents sureties, general contractors, subcontractors and owners in all aspects of their business – from contract review and negotiation to contract administration and claim analysis and development to litigation in federal and state as well as various contract appeals boards and alternative dispute resolution forums. Mr. Zisa regularly speaks and writes on surety and construction issues and was recently recognized again by Washington, D.C. Super Lawyers in the areas of construction litigation, surety and government contracts.

Kristin Protas
Senior Legal Counsel
Gilbane Building Company
Kristin Protas is Senior Legal Counsel for Gilbane Building Company, based in its Maryland office. After graduating from the University of Michigan (B.A., English Language and Literature) and Brooklyn Law School (J.D.), Kristin worked as a construction litigation associate for Quagliano & Seeger, P.C. and Seeger, Faughnan Mendicino, P.C. in Washington, D.C. Thereafter, Kristin moved in-house as Associate Counsel for James G. Davis Construction Corporation in Rockville, Maryland. In 2014, Kristin joined Gilbane Building Company and is responsible for the Mid-Atlantic, Northeast and New York business units. Kristin's in-house practice includes contract reviews, claim preparation and litigation oversight. Kristin regularly conducts internal education on contract language and associated risks. Kristin recently participated as a panelist on the Spearin doctrine for the Virginia Construction Law and Public Contracts Conference and as a panelist on public construction claims for the ABA Section of Public Contract Law. Kristin is a member of the Maryland, District of Columbia and Virginia bars.

Sponsored By: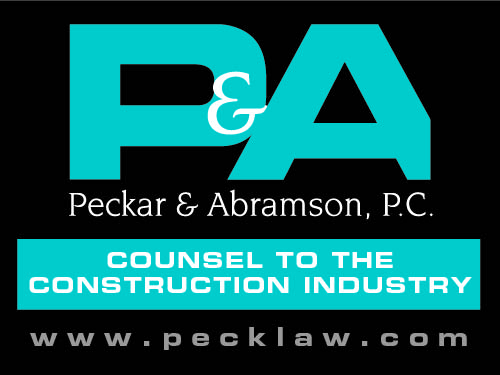 Technology Requirements:
AGC of America uses Go-To-Meetings to conduct WebEd. You will not incur any cost for using the platform. However, if you have not used this platform previously, please test your computer prior to the webinar. You may be required to download software, i.e., Java and may need administrative rights to your computer. For computer specifications, please visit http://www.gotomeeting.com/fec/online_meeting_support or contact webinars@agc.org.
AGC of America WebEd Cancellation & Refund Policy:
If you will not be able to attend an AGC of America WebEd program for which you have already registered, you may qualify for a refund of your registration fee or be able to substitute another employee within your organization. If you cancel your registration at least ten (10) days prior to the webinar, AGC of America will provide a full refund. No refund will be provided if you do not meet this deadline, however you may transfer your registration to another employee within your organization. AGC of America will provide all registrants with a recording of the webinar and the PowerPoint slides following the program.
Any questions or changes to your registration should be made via email to meetings@agc.org(link sends e-mail).