Description:
Why move the build offsite? How to strategically implement modern prefabrication technology into your projects.
Learn from manufacturers how the industry is being shaped by projects designed for manufacture and assembly. We will discuss both repetitive building elements and full volumetric offsite construction methods, highlighting the collaborative process between the Owner, Architect, General Contractor, and Fabricator to ensure stakeholders receive the maximum benefits of off-site construction.
Speakers: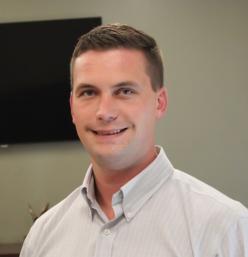 Greg Oniskey
Senior Client Specialist
MODLOGIQ
Greg is a Senior Client Specialist providing off-site construction expertise to key accounts, guiding architects, owners, and construction managers on the nuances of the Build Together process at MODLOGIQ.
Greg is a graduate of Penn State University, holding a bachelor's degree in Marketing and Management.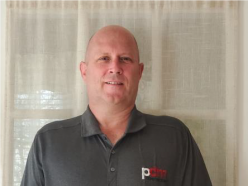 Tony Gardner
Director of Sales and Marketing
Durapods
Tony Gardner is the Director of Sales and Marketing at Durapods, a premier modular bathroom pod manufacturer and a part of the PDM Constructors family. Tony has been involved in the prefabricated bathroom industry since its infancy in the US and is considered an expert in the industry. His extensive knowledge of the prefab market has led to innovations in the industry.
Tony has spent his career in the construction industry and his expertise extends beyond his knowledge of prefabrication. In addition to innovating the bathroom pod industry, Tony also has broad knowledge of light gauge steel in mid-rise construction. With a career that spans more than 25 years, Tony has earned the reputation of being a reliable, knowledgeable resource in the industry.
Continuing Education Offered: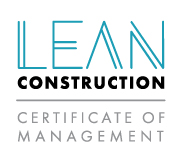 1.0 CM-Lean CE Credit
| AGC of America recognizes this WebEd as qualifying for continuing education hours towards the renewal of AGC's Certificate of Management-Lean Construction (CM-Lean). Attendees may earn up to 1.0 hour of CE Credit by attending this webinar.
WebEd Recording:
Everyone who registers for an AGC WebEd will receive a link with access to the audio recording and the presentation.
Technology Requirements:
AGC of America uses GoToWebinar to conduct its WebEd. You will not incur any cost for using the platform. However, if you have not used this platform previously, please test your computer prior to the WebEd. Prior to joining, be sure to check system requirements to avoid any connection issues. If you're having trouble connecting to your webinar please check the GoToWebinar Support Page for help.​