All WebEd times are in EST
Member Price: FREE
Non Member Price: FREE
Description:
On September 23, 2017, the Occupational Safety and Health Administration (OSHA) will begin to enforce their respirable crystalline silica standard for the construction industry. The standard has established a new exposure limit of 50 micrograms of respirable crystalline silica per cubic meter of air as an 8-hour Time-Weighted Average (TWA), along with a host of ancillary provisions such as establishing a written exposure control plan, housekeeping requirements, record-keeping, and medical surveillance. This is arguably one of the most complex standards the construction industry has ever faced and it impacts a wide range of industries and activities.
Do you understand how the new standard impacts your employees and operations? Have you identified and started to implement the steps required to prepare your organization for compliance? Does your team have the tools necessary to confidently transition into implementation of the standard? Companies must act now to understand the compliance requirements of the new standard and make the necessary adjustments to their operations to avoid severe penalties.
Join the AGC of America Safety & Health staff and other industry professionals on September 18, 2017 as they take a deeper dive into complying with the new standard. Here's what you can expect:

• Status updates on the AGC-backed silica litigation.
• Introduction to respirable crystalline silica – its characteristics, sources, and health effects.
• Overview of the new requirements.
• Hear from industry peers already implementing compliance strategies.
• Review of AGC-developed and other compliance resources.
There will also be time for questions and discussion after the presentation.
Who should attend:

• Construction Safety Professionals
• EHS Professionals
• Contractors
• Subcontractors
• Construction Project Managers
• Compliance Managers
• Risk Managers
Moderator: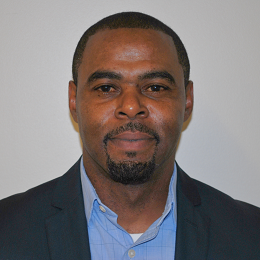 Kevin Cannon
Senior Director, Safety and Health Services
AGC of America
Speakers:

Rick Reubelt
Director of Environmental Health & Safety
Haselden
The outgoing National Associated General Contractors Safety Committee Chair, Rick Reubelt possesses 45 years of construction-related experience with over 25 of those years dedicated to safety. He is the Director of Environmental Health and Safety at Haselden Construction, a large commercial general contractor located in Colorado. In his position as Director of Environmental Health and Safety, Rick and his team partner with the project staff and subcontractors to ensure compliance with environmental and safety rules and regulations, and plan work activities to prevent personal injury and property damage. His team oversees project site safety training, safety inspections, safety meetings, Haselden's three day on-boarding process which includes providing each employee with an OSHA 10 Hour card, and our zero-tolerance drug testing program.
Rick's primary objective is to protect Haselden's clients, their communities, employees, and subcontractors. Under his oversight, Haselden Construction has been a six-time finalist and two-time 1st Place recipient of the National Construction Excellence Safety Award. In addition to his current tenure as the National AGC Safety Committee Chair, Rick served as the Construction Excellence Safety Awards (CSEA) National Committee Chair for three years, a member of the Performance Committee for eight years, and a CSEA preliminary judge for five years. At a local level, Rick is the Chair of the Colorado Stormwater Excellence Program and a board member of the Safety Advisory Committee, both part of Associated General Contractors of Colorado, as well as Committee Chair of the Wyoming Construction Safety Alliance.

Rocky Rowlett
Vice President of Safety
Faith Technologies
As the Vice President of Safety, Rocky is responsible for maintaining the overall culture of safety and occupational health within all branches of Faith Technologies. This includes planning, developing and coordinating safe practices and processes of personnel, materials, equipment and environments.

Rocky joined Faith Technologies in 2014, and has more than 15 years of hands-on safety leadership experience, including establishing processes and procedures that are in compliance with local, state and federal Occupational Safety and Health Administration (OSHA) regulations.

Rocky is very active in many local and national safety and construction industry associations. Outside of work, he enjoys spending time with his wife and two young children, traveling, and watching his kid's sporting events.
WebEd Recording:
Everyone who registers for an AGC WebEd will receive a link with access to the audio recording and the presentation.
Technology Requirements:

AGC of America uses Go-To-Meetings to conduct WebEd. You will not incur any cost for using the platform. However, if you have not used this platform previously, please test your computer prior to the WebEd. You may be required to download software, i.e., Java and may need administrative rights to your computer. For computer specifications, please visit http://www.gotomeeting.com/fec/online_meeting_support or contact webinars@agc.org.
AGC of America WebEd Cancellation & Refund Policy:
If you will not be able to attend an AGC of America WebEd program for which you have already registered, you may qualify for a refund of your registration fee or be able to substitute another employee within your organization. If you cancel your registration at least ten (10) days prior to the webinar, AGC of America will provide a full refund. No refund will be provided if you do not meet this deadline, however you may transfer your registration to another employee within your organization. AGC of America will provide all registrants with a recording of the webinar and the PowerPoint slides following the program.
Any questions or changes to your registration should be made via email to meetings@agc.org(link sends e-mail).