All WebEd times are in EST
Member Price: FREE
Non Member Price: FREE
Description:
This webinar will cover:
• Respirable Crystalline Silica's Definition and Associated Health Hazards
• Principal Elements of 2 OSHA Standards to Protect Workers from Exposure to
• Respirable Crystalline Silica: one for Construction (29 CFR 1926.1153), and one for General Industry / Maritime (29 CFR 1910.1053)
• Types of Required Control Measures and Respiratory Protection for Respirable Crystalline Silica
• Employer Responsibilities and Employee Rights under Standard on Respirable Crystalline Silica
• Update on Recent OSHA Activity Surrounding the New Respirable Crystalline Silica Standard
• Real World Suggestions for Compliance and Improved Safety/Health
Speaker: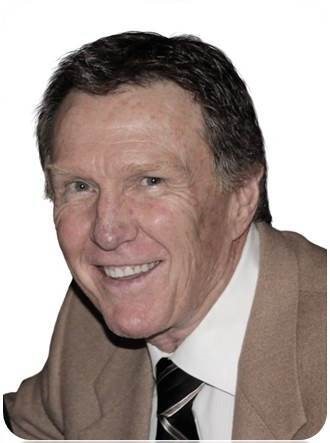 Peter B. Rice
VP of Environmental Health & Safety Programs
ClickSafety
Mr. Rice (Pete) has 41 years of experience in developing, implementing, and supervising occupational safety, industrial hygiene and environmental health programs (SHEP). His experience spans many industries to include industrial, electronics, construction, manufacturing, government, O&M and hazardous materials projects. Formerly, a Senior Industrial Hygienist and Safety Engineer at Cal/OSHA, Pete was partly responsible for developing Cal/OSHA safety and health standards for respiratory protection, ventilation, hazard communication, lead and asbestos.
For nearly two decades, Pete has supported ClickSafety in the development of content and related information to promote workplace safety to multiple employers and employees. Pete continues as an SHEP practicing professional intimately familiar with the challenges that SHEP professionals face day in and day out. Additionally, he teaches industrial hygiene and safety at the university level and has trained and mentored way more than many industrial hygienists and safety and environmental professionals.
Pete has been published widely in journals and safety, industrial hygiene and medical textbooks. Pete also is a lecturer in industrial hygiene and safety at UC Berkeley and has lectured at numerous national and local conferences and association meetings. Pete's experience includes serving as Cal/OSHA's principal trainer for the former Asbestos in Schools Rule and has supported multiple private and public educational organizations with their occupational safety and health needs and programs during his career.
Everyone who registers for an AGC WebEd will receive a link with access to the audio recording and the presentation.
Technology Requirements:
AGC of America uses Go-To-Meetings to conduct WebEd. You will not incur any cost for using the platform. However, if you have not used this platform previously, please test your computer prior to the WebEd. You may be required to download software, i.e., Java and may need administrative rights to your computer. For computer specifications, please visit https://www.gotomeeting.com/meeting/online-meeting-support or contact webinars@agc.org.
AGC of America WebEd Cancellation & Refund Policy:
If you will not be able to attend an AGC of America WebEd program for which you have already registered, you may qualify for a refund of your registration fee or be able to substitute another employee within your organization. If you cancel your registration at least ten (10) days prior to the webinar, AGC of America will provide a full refund. No refund will be provided if you do not meet this deadline, however you may transfer your registration to another employee within your organization. AGC of America will provide all registrants with a recording of the webinar and the PowerPoint slides following the program.
Any questions or changes to your registration should be made via email to meetings@agc.org.