All WebEd times are in EST
Member Price: FREE
Non Member Price: FREE
Description:
This presentation will review case studies of notable large laser scan projects for buildings and site as-built conditions. The presentation will be targeted towards building owners and their design and construction teams, providing a discussion of what owners and their teams need to know when considering utilizing laser scanning and related forms of Reality Capture for their building assets. The presentation will highlight the new BIMForum 2018 Level of Development (LOD) Specification. It will also include the United States Institute for Building Documentation (USIBD) Level of Accuracy Specification. Key components of this presentation will address what owners need to consider prior to scanning, what should be included in the request for proposals, how to determine what reasonable expectations of laser scanning are, and the current state-of-the-art technology in 2018. Finally, the presentation will include industry-reference documents and other resources that owners and their design and construction teams can utilize.
Learning Objectives
What is Lidar and Laser Scanning?
Define Level Of Development (LOD) for design and how it differs from the USIBD LOA.
Understand the AIA/AGC BIMForum LOD Specification 2018 and the USIBD LOA and how you can address LOD and LOA in BIM Execution Plans.
Understand why laser scanning discussions are crucial early on in projects with existing assets.
Speaker: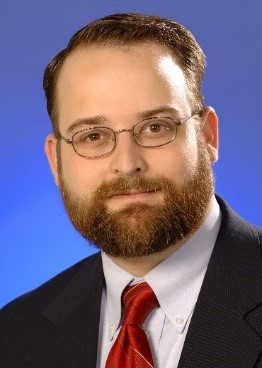 Will Ikerd
Principal
IKERD

Mr. Will Ikerd, P.E. (TX) is principal at IKERD, a firm that specializes in consulting for attorneys, owners, architects, engineers, general contractors, and trade contractors. The firm focuses in the areas of engineering, Virtual Design and Construction (VDC) and Building Information Modeling (BIM). He serves as an expert consultant in design and construction litigation cases involving BIM and VDC processes. Mr. Ikerd is on the board of directors of the BIMForum and has served on Level Of Development (LOD) Specification since its inception. He is noted as the originally authored the LOD 350 definition that as ratified in the 2013 specification. Additionally, he chairs the BIMForum BIM Execution Plans (BxP) taskforce. He has won the "Best Speaker" award twice from the International Structures Congress, Structural Engineering Magazine's "Top 10 Leaders in Structural Engineering", Glass Magazine's, "Top 30 under 40", and Building Design & Construction's "Top 40 Under 40". He graduated with his bachelor's in civil engineering and masters in structural engineering in the mid-nineties from Washington University in St. Louis with a focus on 3D parametric modeling.
CE Credits Offered: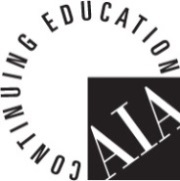 1.0 AIA Learning Unit | The Associated General Contractors of America (AGC) is a Registered Provider with The American Institute of Architects Continuing Education Systems. Credit earned on completion of this program will be reported to CES Records for AIA members. Certificates of Completion are available on request.

This program is registered with the AIA/CES for continuing professional education. As such it does not include content that may be deemed or construed to be an approval or endorsement by the AIA of any material of construction or any method or manner of handling, using, distributing, or dealing in any material or product. Questions related to specific materials, methods, and services will be addressed at the conclusion of this presentation.

1.0 CM-BIM CE Credit | AGC of America recognizes Lean Architecture as qualifying for continuing education hours towards the renewal of AGC's Certificate of Management-Building Information Modeling (CM-BIM). Attendees may earn up to 1.0 hour of CE Credit by attending this webinar.
Everyone who registers for an AGC WebEd will receive a link with access to the audio recording and the presentation.
Technology Requirements:
AGC of America uses Go-To-Meetings to conduct WebEd. You will not incur any cost for using the platform. However, if you have not used this platform previously, please test your computer prior to the WebEd. You may be required to download software, i.e., Java and may need administrative rights to your computer. For computer specifications, please visit https://www.gotomeeting.com/meeting/online-meeting-support or contact webinars@agc.org.
AGC of America WebEd Cancellation & Refund Policy:
If you will not be able to attend an AGC of America WebEd program for which you have already registered, you may qualify for a refund of your registration fee or be able to substitute another employee within your organization. If you cancel your registration at least ten (10) days prior to the webinar, AGC of America will provide a full refund. No refund will be provided if you do not meet this deadline, however you may transfer your registration to another employee within your organization. AGC of America will provide all registrants with a recording of the webinar and the PowerPoint slides following the program.
Any questions or changes to your registration should be made via email to meetings@agc.org.