All WebEd times are in EST
Member Price: FREE
Non Member Price: FREE
Description:
The goal of most organizations is to have a robust workforce that supports the right people in the right positions and a set of systems and culture that keeps them excited to be there. However, the current reality for the construction industry is that there is not only an insufficient quantity of craft workers, supervisors, managers and staff for available positions, but also that the industry may not be appealing enough to attract and retain the younger Millennials or the upcoming Generation Z.
Learning Objective:
• Explore what recruiting strategies and assessments may improve your chances of initially getting the right people to your front door
• Understand what primary elements to watch for during the recruiting process to hire quality employees
• Identify the leadership styles that motivate people and create a productive environment
• Discover the common mistakes that companies may make when addressing poor employee retention
Speaker: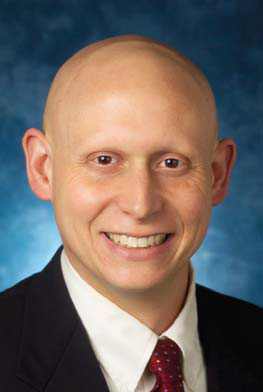 James Schug
Principal
FMI
Jim is a principal and engagement manager with FMI.

With more than a decade of experience as an Army Offi cer, Jim led operations in complex and challenging environments. Some of his roles included strategic planning, training across large organizations and command with honors. He refined these skills working for a national builder, repeatedly leading his teams to successfully integrate operations, sales and customer service.

Today, Jim is passionate about developing customized strategy and best-in-class operations with his clients. He applies practical experience with an in depth understanding of leading lasting behavioral change in dynamic environments.

Jim earned a bachelor's degree in quantitative economics from the United States Military Academy at West Point and a master of science in engineering management from the University of Missouri. Jim has completed post-graduate work with Cornell University in Achieving Competitive Advantage and is Certifi ed in Lean Six Sigma. He has served in leadership positions on various local and national non-profi t industry associations and is frequently invited to speak at industry events.
Sponsored By:

Technology Requirements:

AGC of America uses Go-To-Meetings to conduct WebEd. You will not incur any cost for using the platform. However, if you have not used this platform previously, please test your computer prior to the WebEd. You may be required to download software, i.e., Java and may need administrative rights to your computer. For computer specifications, please visit http://www.gotomeeting.com/fec/online_meeting_support or contact webinars@agc.org.
AGC of America WebEd Cancellation & Refund Policy:
If you will not be able to attend an AGC of America WebEd program for which you have already registered, you may qualify for a refund of your registration fee or be able to substitute another employee within your organization. If you cancel your registration at least ten (10) days prior to the webinar, AGC of America will provide a full refund. No refund will be provided if you do not meet this deadline, however you may transfer your registration to another employee within your organization. AGC of America will provide all registrants with a recording of the webinar and the PowerPoint slides following the program.
Any questions or changes to your registration should be made via email to meetings@agc.org(link sends e-mail).