All WebEd times are in EDT
Member Price: FREE
Non Member Price: $79
Description:
On March 18, 2019, the U.S. Equal Employment Opportunity Commission (EEOC) opened its EEO-1 online reporting portal(link is external) for the 2018 survey. The EEO-1 is an annual survey that requires all private employers with 100 or more employees and federal government contractors or first-tier subcontractors with 50 or more employees and a federal contract, sub­contract or purchase order amounting to $50,000 or more to file the EEO-1 report. The traditional EEO-1 report ("Component 1") requires employers to tally employment data by race/ethnicity, gender and job categories. "Component 2" of the EEO-1 report requires employers to query their databases for W-2 pay data and FLSA hours worked information, even though individual pay data is not actually reported to the EEOC. The filing of the EEO-1 report is not voluntary and is required by federal law.
The September 30th deadline for the new EEO-1 pay data reporting requirements is fast approaching! Is your company ready? Join BirdDogHR and their partner myHRcounsel to learn what the new EEO-1 reporting requirements are, which employee's data to include, which timeframes are important, who must comply with these requirements, and what must be reported by the due date of September 30, 2019.
Learning objectives:
Review the new EEO-1 reporting requirements.
Identify which employee's data to include.
Discuss which timeframes are important.
Discuss who must comply with these requirements.
Review what must be reported by the September 30th due date.
Speakers: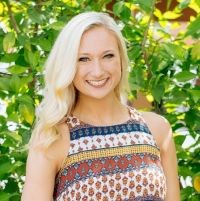 McKenzie Keefe
Solutions Consultant
BirdDogHR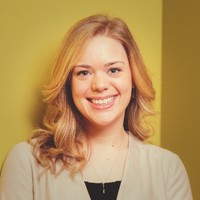 Margaret Moburg
Marketing Coordinator
BirdDogHR

Janell Stanton
Vice President of Communications
myHRcounsel, LLC
Janell Stanton is the Vice President of Communications for myHRcounsel where she is responsible for positioning the company's alternative legal services model and directs marketing, communications and related business development and relationship initiatives. She is also a senior attorney advising small and medium size businesses on all facets of HR and employment law including everything from onboarding to offboarding and everything in between. Janell is a frequent speaker and trainer on HR and employment law issues. She provides ongoing training to employees, managers, human resource personnel and company leaders on matters including FMLA, ADA, wage and hour laws, hiring and firing, sexual harassment, discrimination, drug and alcohol testing and more. She has spoken to organizations both large and small throughout the United States.
WebEd Recording:
Everyone who registers for an AGC WebEd will receive a link with access to the audio recording and the presentation.
Technology Requirements:
AGC of America uses Go-To-Meetings to conduct WebEd. You will not incur any cost for using the platform. However, if you have not used this platform previously, please test your computer prior to the WebEd. You may be required to download software, i.e., Java and may need administrative rights to your computer. For computer specifications, please visit https://www.gotomeeting.com/meeting/online-meeting-support or contact webinars@agc.org.
AGC of America WebEd Cancellation & Refund Policy:
If you will not be able to attend an AGC of America WebEd program for which you have already registered, you may qualify for a refund of your registration fee or be able to substitute another employee within your organization. If you cancel your registration at least ten (10) days prior to the webinar, AGC of America will provide a full refund. No refund will be provided if you do not meet this deadline, however you may transfer your registration to another employee within your organization. AGC of America will provide all registrants with a recording of the webinar and the PowerPoint slides following the program.
Any questions or changes to your registration should be made via email to meetings@agc.org(link sends e-mail).