Why CSF?
 This course is the first step in the path to invest in and retain your team by developing your own supervisors. 
 The CSF course is designed for aspiring front line leaders who are looking to learn the entry level management skills to lead construction activities.
 This interactive course allows the building trades and craft workers to experience construction supervision techniques firsthand and create a professional development plan to achieve personal career goals.
Schedule of Classes (classes 9 am to 1 pm Eastern Daylight Time) 

1.    Sessions 1 & 2 – Tuesday May 3rd 
2.    Sessions 2 & 3 – Thursday May 5th 
3.    Session 3 & 4 – Tuesday May 10th 
4.    Session 4 & 5 – Thursday May 12th 
5.    Session 5 & 6 – Tuesday May 17th 
6.    Session 7, 8 & 9 –Thursday May 19th 
Cost for the program is $795.00 for members and $1,115.00 for non-members. Includes all course materials.

Register today – only 30 spots available!!

Note this is an interactive workshop and participants are highly encouraged to participate with webcams on.
Courses will be offered online via Zoom platform; webcam required for participation.

Cancellation Policy: A full refund will be given to cancellations made 14 calendar days prior to the first day of class. After such time, no refunds will be given. Replacements are acceptable.

AGC reserves the right to cancel programs up to 10 days prior to start date if a minimum number of attendees is not met.

Course Instructor:

Paul Flentge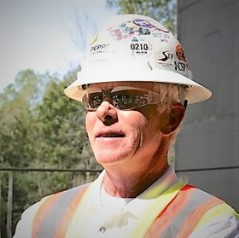 Paul Flentge has been a member of the Chicago area construction industry for over 30 years.  Beginning his construction career as a carpenter, Paul's responsibilities expanded through site supervision, project superintendent and in 2003 was appointed as Safety Director for Pepper Construction Company.

In February of 2016 Paul started Flentge Development Group.  Specializing in construction safety, management and leadership development, his client list spans the country providing training and management consulting to a variety of construction and construction related companies.  He is also a frequent speaker at various industry and risk management workshops, both locally and nationally.

Paul served on the Board of Directors for the Builders Education & Training Foundation (as Chairman of Board for several years).  He also served on the Board of Directors for the Chicagoland Construction Safety Council, Safety Committee Chair for the Builders Association, Committee Chair for the Associated General Contractors of America / Supervisor Training Program and various other community and industry committees and advisory councils.  Paul is a contributing member to the AGC / Curriculum Development initiative, authoring several of the Supervisory Training Program units and the soon to be released Construction Supervision Fundamentals curriculum.

He is a Certified Safety Professional (CSP), a Construction Health & Safety Technician (CHST) and is qualified to facilitate a variety of other construction safety related curriculums.