Webinar One: Demystifying Workers' Compensation
Wednesday, November 8, 2023 | 2:00 PM - 3:00 PM (EST)
Join us for an informative webinar where we dive into the world of workers' compensation. Designed to provide a comprehensive overview, this session will cover the key aspects of workers' compensation, including plan selection, services offered through the workers' compensation program, claims management, and underwriting policies. This session will provide a general overview of workers' compensation and may not cover specific jurisdictional or legal requirements.
Speakers: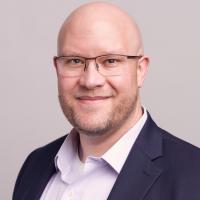 Steve Eichinger, SCLA, CRIS
Senior Claims Consultant
American Contractors Insurance Group
Steve Eichinger joined ACIG in 2019 after over 16 years handling and supervising complex, excess, environmental and mass tort claims at Travelers. Steve is licensed as an all-lines adjuster and has extensive experience handling and negotiating litigated and non-litigated general liability, excess liability, auto liability, employer's liability and pollution and professional liability claims. He holds a bachelor's degree in Ecology and Evolutionary Biology and a Master's degree in Environmental Biology, both from Tulane University.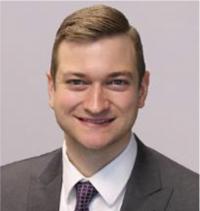 Brian Callaghan
Director of Risk Management
American Contractors Insurance Group
Bill Callaghan joined ACIG in 2018. He began his professional career at Zurich North America as an underwriter in the construction industry segment focusing on primary and excess construction casualty insurance. He has continued to specialize in construction risk with experience in contractor-controlled insurance programs and subcontractor default insurance. Prior to joining ACIG, he worked at Swiss Re. Mr. Callaghan holds a bachelor's degree in business with an emphasis in risk management & insurance from The University of Georgia. His continuing education in insurance includes the Charted Property Casualty Underwriter, Associate in Reinsurance, and Construction Risk and Insurance Specialist designations.
Webinar Two: Workers' Compensation Bar Bet – How to Lose "Exclusive Remedy" Immunity in Three Easy Steps
Wednesday, November 15, 2023 | 2:00 PM - 3:00 PM (EST)
In this one-hour webinar, Chicago construction attorney Eric Berg will cover an important ruling from the Illinois Supreme Court which significantly curtails immunity under the workers' compensation act's "exclusive remedy" provision. Is your company as protected as you think? The session also will examine best practices in other similar jurisdictions.
Speaker:
Eric A. Berg
Partner
Barnes & Thornburg
Eric was former chair of Ogletree Deakins' Construction Law Industry Group. He focused his practice on both litigation and transactional construction law. Eric has represented developers, international corporations, contractors, subcontractors, construction managers and designers on diverse projects, from Freedom Tower in New York to Willis Tower in Chicago, from dredging the Mississippi River to building casinos in Las Vegas, from Silicon Valley tech hubs to Willy Wonka's Chocolate Factory.
Eric has more than 25 years of experience investigating, negotiating, and litigating disability access claims under federal, state, and local laws—including Title III of the Americans with Disabilities Act, the federal Fair Housing Amendments Act, and the Chicago Building Code—and, most recently, claims involving a hotel in California, a restaurant in Chicago, and multifamily housing developments in Oklahoma.
Webinar Recording:
Everyone who registers for an AGC webinar will receive a link with access to the audio recording and the presentation.
Technology Requirements:
AGC of America uses GoToWebinar to conduct its webinar. You will not incur any cost for using the platform. However, if you have not used this platform previously, please test your computer prior to the webinar. Prior to joining, be sure to check system requirements to avoid any connection issues. If you're having trouble connecting to your webinar, please check the GoToWebinar Support page for help.​