AGC Specialty Contractors Council (SCC)'s 2021 Webinar Series[in conjunction with AGC Service & Supply Council (S&SC)]
Wednesday, July 21, 2021 | 2:00pm - 3:00pm EDT | Part One: Change Orders & Claims
It is extremely rare for a commercial construction contract to be performed without any changes. Therefore, experienced contractors know that changes will occur, but they don't know when, why, how, or what they will cost. Being fairly compensated for changes to the work – preferably through the prompt issuance of an appropriate change order, or, if necessary, by pursuing a claim – may determine the success of a project, and, in some cases, the survival of a company. This webinar will address the following topics relating to change orders and claims:
•
Standard contract provisions & traps addressing changes & claims.
•
Best practices for addressing changes to the work.
•
When can a contractor/subcontractor decline to perform changed work?
•
Directed vs. constructive changes.
•
Who has actual or implied authority to direct a change and what is the difference?
•
The importance and forms of communication.
•
What is a claim and when and how should a contractor pursue one?
•
Change and claim documentation.
•
Basics of claims avoidance.
•
Elements of a claim and the claim process (when a claim cannot be avoided).
•
Importance of professional input.
Speakers: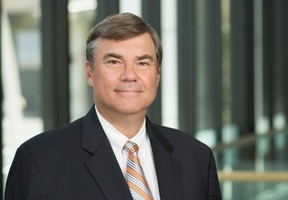 Phil Beck
Partner
Smith, Currie & Hancock LLP
Philip E. Beck is a partner in the Atlanta office of Smith, Currie & Hancock LLP. His practice focuses on construction law, government contracts, and commercial litigation. He joined Smith Currie in 1981 upon graduating 4th in his class from the University of Tennessee College of Law and completing a judicial clerkship with the Tennessee Court of Appeals. Phil is experienced with a broad range of construction issues, problems, and disputes. His experience includes representing clients on a wide range of public and private construction projects throughout the United States and abroad. He has drafted and reviewed thousands of design and construction contracts on behalf of owner, developer, general contractor, subcontractor, supplier, architect/engineer, consultant, surety, design/builder, and construction manager clients. Phil is also an experienced arbitrator and mediator of construction claims and disputes.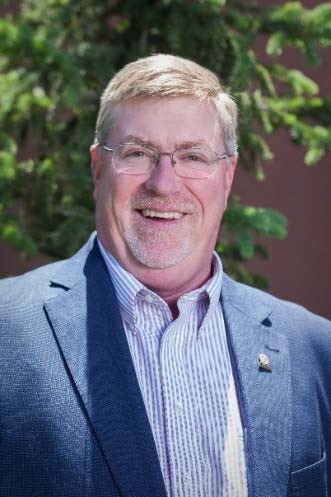 David Little
SCC Chair
Gallegos Corporation
Dave has been with the Gallegos Corporation since 1989 and in the construction industry since 1978. He began his career in high school summers as a mucker on high-rise slip forms, eventually becoming a foreman in the bricklayer trade. Dave joined Gallegos in 1989 in the Estimating Department, was promoted to Chief Estimator, and is currently the Chief Business Development Officer. Dave is directly responsible for providing strategic development oversight for all six divisions of the Gallegos Corporation in four geographic regions. Dave assists in ensuring company growth while maintaining a strong backlog of work based on our corporate strategic goals.
Dave is a technical expert in masonry, stone veneers (rubble, dimensional and cast) paving assemblies, mechanically attached cladding, and rain screen systems for interior and exterior surfaces.
Dave is active in advocacy work, sitting on the AGC Colorado Board of Directors Management Committee and is the Chair of AGC Colorado Specialty Contractor Council. Dave is also active on the national level, Chairing AGC of America's Specialty Contractor Council and sits on their Board of Directors.
Wednesday, August 18, 2021 | 1:00pm - 2:00pm EDT | Part Two: Scheduling
In the world of commercial construction, time is money. If a project is delayed, that likely will cost all parties money (even if the scope of the work has not changed); and, ironically, if the project schedule is accelerated, that costs money too (with the question becoming: whose money?). Therefore, the contract provisions concerning the Project Schedule, the Project Schedule itself, and the project's adherence to that schedule are all extremely important to the success of a project and a contractor's bottom line. This webinar will address the following topics relating to scheduling:
The Contract and the Project Schedule, and the nature and importance of their relationship (e.g., why the Project Schedule is made part of the Contract, and the effects of that).
Construction Scheduling 101 – what every contractor needs to know.

Critical Path Method (CPM) scheduling
CPM's vs. bar charts vs. other methods of scheduling
Durations, Schedule Logic & Sequencing, Float, Early Start & Finish Dates vs. Late Start & Finish Dates
What scheduling information is typically provided to subcontractors (e.g., "3-Week Look-Ahead Schedules") and what else a subcontractor needs to know
The Top 10 CPM Scheduling Mistakes

The contractual and legal effects of schedule changes, and determining who pays for them.

Project delays (critical vs. noncritical, and compensable vs. noncompensable)
Time extensions & liquidated/actual damages (excusable vs. inexcusable delays)
The cost impact of resequencing and acceleration
Documenting and demonstrating project delays and their impacts
Speakers: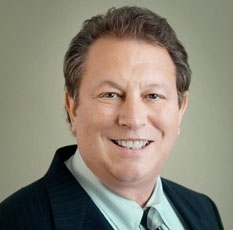 Charles Choyce
Managing Director
Berkeley Research Group
Charles V. Choyce, Jr. is a Managing Director in the Global Construction Practice at BRG's office in Washington, DC. Mr. Choyce has over 20 years of experience providing expert witness and consulting services to the construction industry.
Mr. Choyce specializes in the preparation of critical path method (CPM) schedules and establishment of proper project controls on major construction projects, CPM schedule and delay analysis, lost productivity claims and application of 4D scheduling. He is a certified Project Scheduling Professional (PSP) and has prepared baseline schedules and updates as well as expert reports regarding claims for schedule delays, acceleration and associated costs. Additionally, he is a certified Project Management Professional (PMP), a Chartered Surveyor (MRICS), and has been intimately involved in the proper application of project management principles in the areas of change order analyses, risk management, including terminations for default, cost impacts, and losses of productivity. Mr. Choyce has serviced clients including owners, general contractors, specialty subcontractors, surety companies and other entities involved in the construction industry on all types of projects, including power plants, airports, medical facilities, bridges, tunnels, waste water treatment facilities, environmental remediation, office towers, subways, and schools.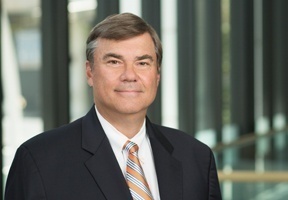 Phil Beck
Partner
Smith, Currie & Hancock LLP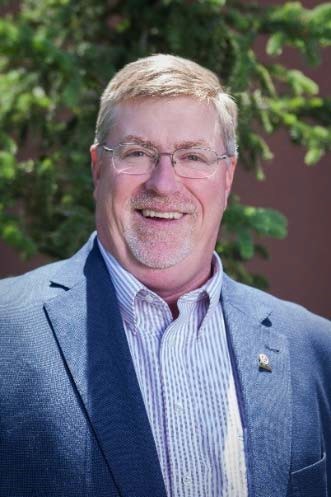 David Little
SCC Chair
Gallegos Corporation
Tuesday, September 14, 2021 | 2:00pm - 3:00pm EDT | Part Three: Project Close-Out/Backcharges
It is often said that the last 5% of any construction project takes 95% of the time. While that may be an exaggeration in most cases, it is certainly true that what occurs on a project after substantial completion can go a long way toward determining the success of the project and how the project participants (including the Owner) will perceive and remember the project and the other project participants. This webinar will address the following topics relating to project closeout, as well as backcharges, which sometimes occur during a project and are often a source of contention and conflict:
Contract requirements.
Strict compliance vs. substantial compliance, and normal "tolerances".
The economic waste doctrine.
The nature, source, and validity of back charges.
The potential impact of out of sequence work on a subcontractor's ability to conform to the contract documents.
Damage caused by other subcontractors.
Project cleanup: a frequent source of dispute.
The Owner's and General Contractor's right and duty to coordinate and schedule the work.
Best practices for achieving a smooth project close-out and minimizing punchlist items.
The scheduling, coordination, and performance of punchlist work.
Punchlist vs. warranty work. and warranty obligations in general.
The importance and basics of leaving a favorable impression.

Melanie Ford
Director of Construction
Office of the University Architects, University of Georgia and Vice President of the Georgia Chapter of COAA (the Construction Owners Association of America)
Melanie is Director of Construction for the Office of the University Architects at the University of Georgia (UGA). Her responsibilities are varied and include general oversight of capital construction projects and major renovations on UGA's campus; creating and reviewing budgets and contracts, overseeing the task order contractor program and construction management selection process; reviewing design submittals; and overseeing inspections and compliance with UGA's Design and Construction Standards. Melanie also works with various campus facilities management departments, particularly Operations & Maintenance, to develop improved methods for dissemination and communication of information needed for long-term facilities care and maintenance.
Melanie received a Bachelor of Science in Building Science at Auburn University, then began her career with a large commercial general contracting firm in Atlanta. After spending 12 years with that firm, she resigned to become Vice President and part-owner of a smaller commercial general contractor in Danielsville, Georgia, where she focused on historic renovation and adaptive use projects for both the public and private sector. She joined the UGA team in 2007 and earned a Master's in Historic Preservation from UGA in 2016 while working full-time. She is currently still working full-time and also pursuing a Master's in Landscape Architecture and anticipates graduating in spring 2023.
Melanie is currently Vice President of the Georgia chapter of COAA and President of the Athens Area Women in Construction. She speaks frequently at industry conferences, including the GA Association of State Facilities Administrators and the GA Association for Women in Higher Education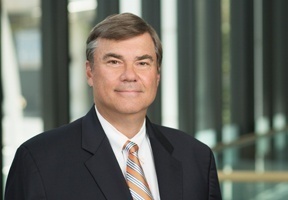 Phil Beck
Partner
Smith, Currie & Hancock LLP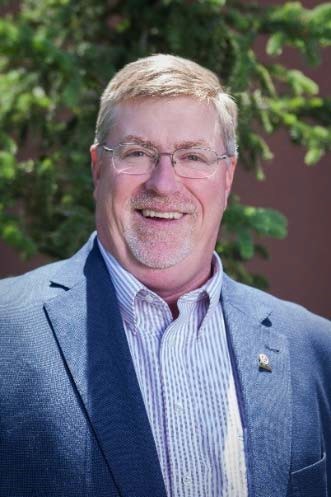 David Little
SCC Chair
Gallegos Corporation
Everyone who registers for an AGC WebEd will receive a link with access to the audio recording and the presentation.
Technology Requirements:
AGC of America uses GoToWebinar to conduct its WebEd. You will not incur any cost for using the platform. However, if you have not used this platform previously, please test your computer prior to the WebEd. Prior to joining, be sure to check system requirements(link is external) to avoid any connection issues. If you're having trouble connecting to your webinar please check the GoToWebinar Support (link is external) page for help.