Description:
The application of the Davis-Bacon and Related Acts to federal and federally assisted construction projects leaves many contractors uncertain about the requirements of federal prevailing wage laws and the consequences of non-compliance. Failure to comply puts covered contractors at risk of catastrophic consequences, from losing money on contracts due to failure to understand labor costs, to high dollar back pay and related penalties, to debarment from future federal work. This two-part webinar series seeks to help such contractors avoid those risks by educating staff tasked with DBRA compliance and administration on coverage, requirements, pitfalls, and enforcement of these laws. 

RECOMMENDED FOR FEDERAL PRIME AND SUBCONTRACTORS!

Part One: April, 7, 2022 at 2:00 PM - 3:30 PM EDT
The session is perfect if you are a new staff person responsible for federal contract or subcontract compliance or you've been in your role for a while and need a refresher course. The presentation will provide you with a basic overview to help understand the requirements of the Davis-Bacon and Related Acts in a contractor-friendly manner.

Part Two: April 14, 2022 at 2:00 PM - 3:30 PM EDT
In the session we will perform a deep and comprehensive dive into the intricacies and unique challenges of the laws. This presentation will provide attendees with an advanced understanding of the requirements of the Davis-Bacon and Related Acts, such as interpreting wage determinations, handling multiple wage determinations based on type or project or location, determining correct job classification, what to do if a classification is missing, advanced fringe benefit issues, dealing with apprentices, and handling jurisdictional disputes.
 
Speakers:
Natalie Collins
US Department of Labor, Wage Hour Division
Acting Director for Government Contracts
Natalie Collins came to the Department of Labor, Wage and Hour Division, as an Investigator in the Louisville District Office in 2007. From 2012 to 2016, she served as the Assistant District Director of the Tulsa, Oklahoma Area Office.  In 2016, she joined the Division of Government Contracts Enforcement at the National Office as a Senior Advisor. While at the National Office, she has also participated in details as Acting Director of the Division of Government Contracts Enforcement, Acting Director of the Division of Farm Labor, Immigration, and Trade, and Senior Advisor with the Division of Regulations and Legislative Interpretation. 

Natalie earned her Juris Doctor from the College of William & Mary, Marshall-Wythe School of Law.  She also has a M. A. in linguistics from Old Dominion University and a B.A. in linguistics from the University of Kentucky.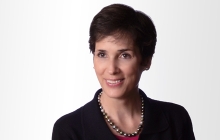 Leslie A. Stout-Tabackman
Principal
Jackson Lewis P.C.
Leslie Stout-Tabackman is a principal in the Washington, D.C. Region office of Jackson Lewis P.C. A substantial part of Leslie's practice is focused on wage hour matters in a variety of industries,  and labor and employment requirements for federal government contractors. 

Leslie regularly counsels and represents clients with matters before the U.S. Department of Labor's (DOL) Wage and Hour Division, including Fair Labor Standards Act (FLSA) issues and prevailing wage and benefits issues arising under the Service Contract Act (SCA) and the Davis-Bacon Act (DBA).

Leslie is a frequent speaker at seminars and conferences on wage and hour and prevailing wage law matters, including presentations for the Practicing Law Institute, the Power & Communications Contractors Association, and several events hosted by the National Association of Mortgage Brokers and state -affiliated mortgage brokers' associations regarding wage and hour compliance in the mortgage industry. In addition, she has developed and co-taught a course on prevailing wage laws and co-taught a course on covenants not to compete for the District of Columbia Bar's Continuing Legal Education program.

She is a current senior editor of Wage and Hour Laws: A State-by-State Survey (BNA-ABA publication).
Continuing Education:
Continuing Education Offered: HR (General) Recertification Credit Hours

The use of this official seal confirms that this Activity has met HR Certification Institute's® (HRCI®) criteria for recertification credit pre-approval.
WebEd Recording:
Everyone who registers for an AGC WebEd will receive a link with access to the audio recording and the presentation.
Technology Requirements:
AGC of America uses GoToWebinar to conduct its WebEd. You will not incur any cost for using the platform. However, if you have not used this platform previously, please test your computer prior to the WebEd. Prior to joining, be sure to check system requirements to avoid any connection issues. If you're having trouble connecting to your webinar please check the GoToWebinar Support Page for help. ​