Description:
In the business world we live in today, there is no such thing as a single person, process or strategy that sets a company apart from the competition. Evaluation of your services has become more complex and the ability to market yourself and grow in this fast-paced and trendy market can make you feel over-extended no matter if you are a small, med-sized or large.

The AGC Business Development WebEd Series, brought to the AGC membership by the AGC BD Forum, will be held in May, June and July of this year and will be sure to improve your business by focusing on the basics of Business Development, Marketing and Proposals for the General Contractor. We are confident that by the end of this WebEd Series, you will be more prepared to grow your talent within your company, expand your client map and continuously improve your processes and strategies.

Part One: Basics of Business Development for the Busy General Contractor
May 12, 2020

In most industries today, the dynamics of how we win more work, attract new clients, retain existing clients and measure our success has become more complex and difficult than in the past when competition was either low, and/or available work was high. For many, the thought and implementation of Business Development can be overwhelming. So, how does an individual or company simplify the process in today's highly competitive and rapidly evolving markets and become more successful in achieving their goals?

In this webinar, we will be discussing processes and strategies that you can apply to your current Business Development initiative. We will also provide tools that will help you improve your current program and organize the way you approach, manage and implement BD as it relates to your employees, software/systems, performance metrics and budgeting.
Moderator: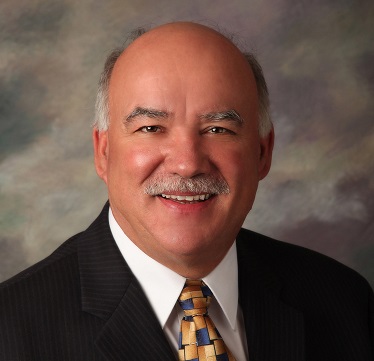 Mr. Rick Guzman
Senior Manager of Business Development
Rosendin Electric

Rick is Senior Manager of Business Development for Rosendin Electric and a member of the AGC Business Development Forum Steering Committee. His responsibilities include establishing and maintaining client relationships, research and analysis of the market place and tracking and maintaining the status of developing projects. A Long Beach State graduate, Rick is involved in the company's strategic planning process and works closely with Rosendin's preconstruction group in developing estimates and proposals. A 35 year construction industry veteran, Rick has held a variety of construction management positions and has served on Boards with NECA, MCA and SMPS. Rick is currently serving on the AGC Silicon Valley Chapter Board of Directors. Rosendin Electric has been headquartered in San Jose, California since its founding in 1919, is 100 % employee owned and consistently ranks nationally in the top five in annual revenues among electrical contractors.

Speaker: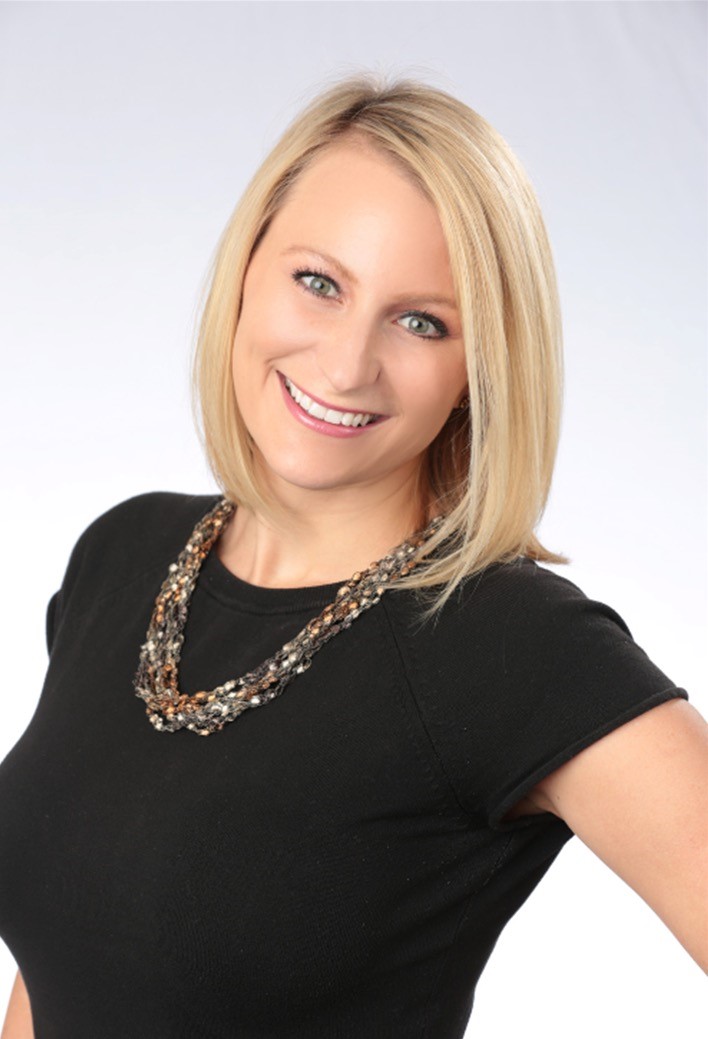 Ms. Mackenzie A. Carolan
Vice President, Business Development
Linbeck Group LLC
As Vice President of Linbeck Group LLC, Mackenzie Carolan is responsible for overseeing all business development efforts within the entire Linbeck organization. This entails all aspects of sales, including strategy development, business development processes and procedures, as well as management of the marketing and business development teams. Ms. Carolan brings fifteen years of experience in sales, marketing, client development, and public relations. She is a seasoned business development and sales professional with a focus on strategic relationship building and client relationship management. Ms. Carolan has spent the last 13 years working specifically in the Architecture/Engineering/Construction industry, explicitly for construction management and building construction firms. Having worked for both Fortune 500 and Global 100 construction management firms in the past, Mackenzie has assisted in identifying and managing both new and existing client relationships, creating and executing strategic business plans, as well as managing opportunities for projects ranging from $1 million to over $750 million. At Linbeck, Ms. Carolan provides direction and oversight to how business development efforts with new and existing clients are planned, executed, monitored, and reported. She provides guidance and leadership to the Linbeck's Seller-Doers and ensures all client-related information is captured in a Client Relationship Management (CRM) tool.
Part Two: Basics of Marketing for the Busy General Contractor
June 23, 2020

The Marketing segment of AGC's Business Development WebEd Series will cover the various areas of marketing essential to success in a competitive marketplace. The discussion will begin with the strategy and planning of the marketing activities that are imperative to build awareness of your firm and drive value to your existing clients. Through this strategy, understanding your firm's true brand identity is a key component of a lasting and authentic marketing program. Once the strategy is developed, the activities you choose should encompass both digital and traditional marketing activities to maximize your brand message and exposure. We will discuss tips and tricks to make the best decisions for your firm, prioritize the best marketing actions to execute and discuss measuring the success of your efforts.

Speaker:

Ms. Danielle Feroleto
Owner/President
Small Giants
Danielle Feroleto is the owner and founder of Small Giants, a full-service marketing, business development, and strategic business services group. Established in 2006, Small Giants was created specifically to serve general contractors, subcontractors, and related commercial real estate companies in achieving strong, strategic, marketing and business development goals. Mrs. Feroleto works directly with general contractors across the nation on marketing and BD strategies, innovative ideas to differentiate their firms and develop specific marketing activities to give companies a distinct competitive advantage. Through these efforts, Mrs. Feroleto has been recognized as a nominee for Marketer of the Year through the Phoenix Business Journal, listed as Arizona's 40 Under 40, named one of Arizona's 20 Most Influential Women in Commercial Real Estate in 2013, and most recently, awarded one of Phoenix's Most Outstanding Women in Business by the Phoenix Business Journal
Part Three: Basics of Proposals and Presentations for the Busy General Contractor
July 28, 2020

Most proposals and presentations have 3 things in common; a lot of talk about how great we are; a lot of boiler plate language that says the same thing as our competitors; and Boring, boring, & more boring. All 3 are losing behaviors! In this webinar, we will discuss the following:

• Gathering the intel needed to craft a tailored message
• Creating a compelling offering around the client's key issues
• Flipping the focus from "Us" to "Them".
• Focusing on the "Benefits" we offer, as opposed to the "Features"
• Mastering the use of the Executive Summary
• Selling people with personal branding statements
• Making our presentations brain-friendly
• Winning at a high rate
Speakers:

Mr. Hal L. Routh
President & Chief Strategist
Equalizer9

Prior to forming his own AEC consulting firm, Hal Routh's career included executive tenures at two large regional firms, at one of the largest global construction firms in the world, and as a member of the executive leadership team of a large national construction company. Mr. Routh's s career has been hallmarked by his unique ability to spur revenue and profitability growth wherever his career took him, and in any economic environment. He has led the pursuits to wins totaling over $4 Billion in negotiated construction projects in his career. He is a noted expert in creating sustained growth strategies in the AEC industry.
Mr. Routh is a graduate of The University of North Carolina at Chapel Hill, and holds an MBA from The University of North Carolina Wilmington. Mr. Routh is married to the beautiful and talented Debra. They have 3 children, a new daughter in law, and a very large Newfoundland dog. Mr. Routh enjoys golf, duck hunting, and Appalachian trail section hikes.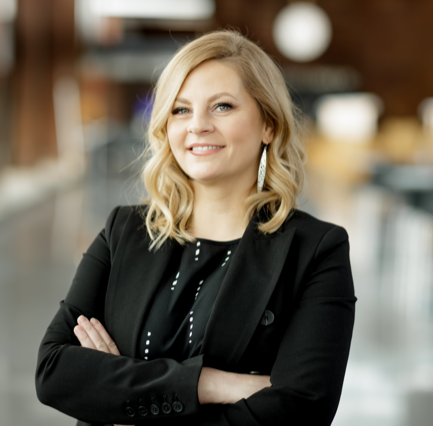 Susannah Barringer
Director of Marketing
Bobbitt

Susannah has a 17-year track record and recognition within the A/E/C industry, leading professional marketing and creative services including proposal and presentation development, graphic design, technical writing, messaging strategy and development, advertising/media. Susannah has led over $7 billion in pursuits, generating nearly $2.5 billion in awarded projects.
As Director of Marketing for Bobbitt, Susannah serves as a key leader within the Raleigh-based Corporate Marketing Team. She will focus on three practice areas: client proposal/presentation development, brand standards management, and creative services for internal and external collateral and communications.
She holds an interdisciplinary BS degree in Graphic Design and English from Concord University. Susannah is active in the community and currently serves as Director of Communications for CMAA and is a LEED AP BD+C.
WebEd Recording:
Everyone who registers for an AGC WebEd will receive a link with access to the audio recording and the presentation.
Technology Requirements:
AGC of America uses Go-To-Meetings to conduct WebEd. You will not incur any cost for using the platform. However, if you have not used this platform previously, please test your computer prior to the WebEd. You may be required to download software, i.e., Java and may need administrative rights to your computer. For computer specifications, please visit https://www.gotomeeting.com/meeting/online-meeting-support(link is external) or contact meetings@agc.org .