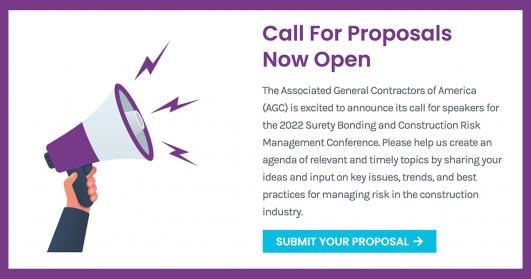 Deadline to submit proposals is October 1, 2021
AGC of America is currently looking for proposals from speakers interested in presenting at AGC's 2022 Surety Bonding and Construction Risk Management Conference on January 24-26, 2022 at the Hyatt Regency Coconut Point Resort & Spa in Bonita Spring, FL.
Surety bonding, insurance, contracts, and business practices that collectively define the field of construction risk management are all open for discussion.
AGC invites thought leaders, innovators, and subject matter experts to submit session ideas for the #AGCRisk2022 program line-up of events.