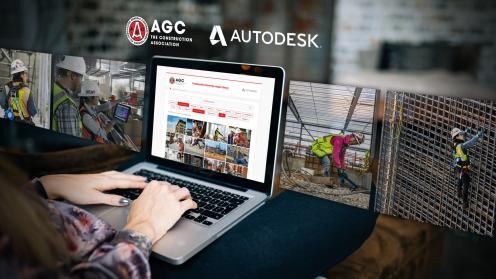 Images readily available for editorial use showcase women and people of color in construction to increase visibility in industry media coverage
The Associated General Contractors of America (AGC) and Autodesk today launched the Construction Diversity Image Library, a collection of photographs for use by the media featuring diverse individuals in the construction workforce. The library will launch with an established collection of images and as part of the initiative, organizations from across the design, engineering and building industry are invited to contribute additional photographs.
In both 2019 and 2020, the annual workforce survey conducted by the AGC and Autodesk identified a steady and unfulfilled demand for more talent, with up to 80 percent of contractors reporting they are unable to find skilled workers. To fill the workforce gap and deliver on the growing call for more buildings, construction needs to attract and retain new talent.
Read more.