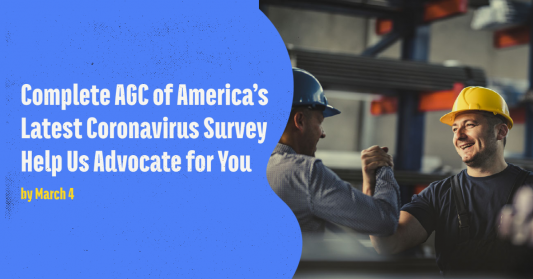 National Association will Use Results to Push for Additional Relief Measures
AGC of America is conducting a new coronavirus survey to determine how the pandemic has impacted operations over the past year and their expectations. The association will use the survey results to educate officials about the current state of the construction industry and advocate for additional relief measures designed to boost demand for construction.
Please take the survey by the close of business on Thursday, March 4. The association will then analyze the survey answers and release the results by mid-March to members, the media and elected and appointed officials.
Please contact Brian Turmail at (703) 459-0238 or brian.turmail@agc.org with any questions, comments or concerns.