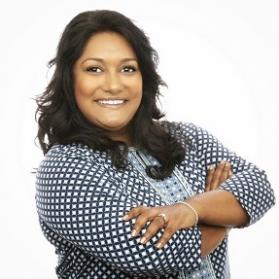 Jolsna Thomas has over 14 years of experience in the construction industry originally focused on the law and then she branched into the areas of business development, marketing, sales, and nonprofit work. Thomas serves as Business Development Manager for Rosendin Electric, Inc., one of the largest employee-owned electrical contractors in the United States. In addition to leading Business Development efforts in Texas, she serves on Rosendin's Diversity, Equity, & Inclusion Committee and is President of The Rosendin Foundation, its 501(c)(3) charitable foundation. Thomas serves on the AGC of America Business Development Forum Steering Committee as well on the board of directors for the Real Estate Council of Austin, Austin Convention Enterprises, Inc., and South Asian Bar Association of Austin. She chairs the City of Austin Firefighter's, Police Officers' & EMS Personnel's Civil Service Commission and serves as the Mayor's Appointee to the City of Austin Construction Advisory Committee. Thomas is an active member of AGC Austin, AGC South Texas, AGC San Antonio, Urban Land Institute, Austin Asian Complete Count Committee and a sustaining member of the Junior League of Austin.
Why did you join the AGC BD Forum?
To help build the business development community and build a national network of firestarters and industry advocates.
What benefits do you see from being a member of the AGC BD Forum?
The ability to meet like minded professionals who understand that to improve the industry we must work together to form partnerships for true success. That happens when you work along side others and work to build and improve our industry.
What can others gain from the BD Forum?
A broader network, training, and access to so much information. Knowledge is the key to success, and the BD Forum gives you that access. Here you find the writings and lessons from industry thought leaders, so you gain their insight without going through the blunders. They also share insight on different ways to partner and position for amplified success.
Are you an AGC member and interested in joining the BD Forum? Learn more at www.agc.org/bd.