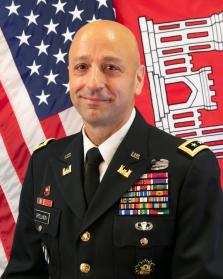 Discusses Challenges and Opportunities
On December 1, AGC of America's CEO, Steve Sandherr, met with Lieutenant General Scott A. Spellmon, the new Chief of Engineers and Commanding General of the U.S. Army Corps of Engineers, along with other senior Army Corps leaders. AGC and the Army Corps discussed LTG Spellmon's vision for the Army Corps solutions to the challenges facing our nation's infrastructure, and how the Army Corps can better partner with the construction industry. AGC looks forward to continuing our decades long history with the Army Corps to ensure the delivery of high-quality facilities and infrastructure and will help ensure a brighter future for the construction industry, the Army Corps, and our nation.
 For more information, contact jordan.howard@agc.org or (703) 837-5368.