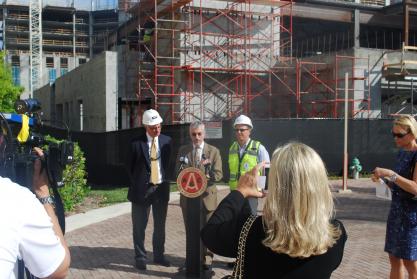 Construction declined by 1,000 in March but is still up by 282,000 compared to the prior year, as the sector's unemployment rate fell to 9.5 percent, according to an analysis by AGC of America. Association officials noted that declining demand for residential and public sector projects offset gains in other areas to contribute to the overall month job losses.
"After 14 months of steady job gains, construction employment suffered in March," said Ken Simonson, the association's chief economist. "Except for multifamily construction, home building remains weak and government officials just can't seem to find a way to pay for needed repairs to a host of aging facilities."
Read the full release here.