2.2 IACET CEUs
This unique three–day course provides construction safety and health professionals with the next–level knowledge required to successfully manage a company–wide safety program.
Moving beyond the basics of Focus Four training, AGC's Advanced Safety Management Training Program will give participants a more holistic view of safety's role in project and company success, as well as advanced tactics and best practices for managing all aspects of a corporate safety program.
Participants will also focus on the importance of "selling" safety throughout the organization and methods to generate buy–in from different audiences.
Topics covered include:
Managing a Field Safety Program
Training Supervisors
Record keeping Requirements and Best Practices
Legal Aspects of Construction Safety
Insurance and Risk Management
How to Handle Multi–Employer Worksites
Crisis Management Tactics
Participants should have first–hand experience managing construction safety and health issues on either a project or corporate level and a working knowledge of OSHA Construction Standards. Successful completion of AGC's Safety Management Training Program or an equivalent construction–focused safety primer course is encouraged.
Upcoming Courses
Max. 23 attendees
Dates: Monday, June 7 - Wednesday, June 9, 2021 (8am - 5pm on Days 1 & 2 and 8am - 3:30pm on Day 3)
Training Location: The Builders Training Center -- 105 West 12th Avenue, North Kansas City, MO 64116
Cost: $1195 (cost includes breakfast, lunch and training materials)
Nearby Hotels:
The following suggested hotels are 6-7 minutes away from the training location, by car. No room blocks were reserved. Attendees are free to select their own accommodations.
Kansas City Marriott Downtown
200 W 12th Street
Kansas City, MO 64105
(816) 421-6800
Hilton President Kansas City
1329 Baltimore Avenue
Kansas City, MO 64105
(816) 221-9490
Holiday Inn Express & Suites North Kansas City
1995 Macon Street
North Kansas City, MO 64116
(816) 218-1100
Airport:
Kansas City International Airport
1 International Square
Kansas City, MO 64153 

Continuing Education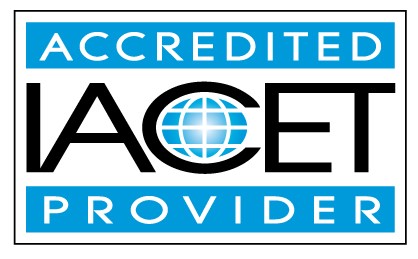 2.2 IACET CEUs | The Associated General Contractors of America (AGC) is accredited by the International Association for Continuing Education and Training (IACET). AGC complies with the ANSI/IACET Standard, which is recognized internationally as a standard of excellence in instructional practices. As a result of this accreditation, AGC is authorized to issue the IACET CEU.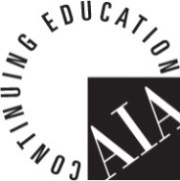 21.75 AIA Learning Units (Health, Safety and Welfare) | The Associated General Contractors of America (AGC) is a Registered Provider with The American Institute of Architects Continuing Education Systems. Credit earned on completion of this program will be reported to CES Records for AIA members. Certificates of completion for non-AIA members are available on request.
Cancellation Policy
Cancellation or transfer of registration will be accepted with no penalty until thirty (30) days prior to the start of the course. No refunds will be given after 5:00 p.m. (ET), thirty (30) days prior to the start of the course. All cancellations must be submitted in writing to the AGC of America Convention and Meeting Services Department at meetings@agc.org by the individual whose name appears on the registration (i.e. the course attendee). Cancellations by phone or in writing by any party other than the course attendee will not be accepted. Registrants may only transfer their registration one time. This cancellation policy is subject to change.
Need Basic Safety Training?
Don't miss AGC's Safety Management Training Course for field workers and those looking to move into safety management. More Details...