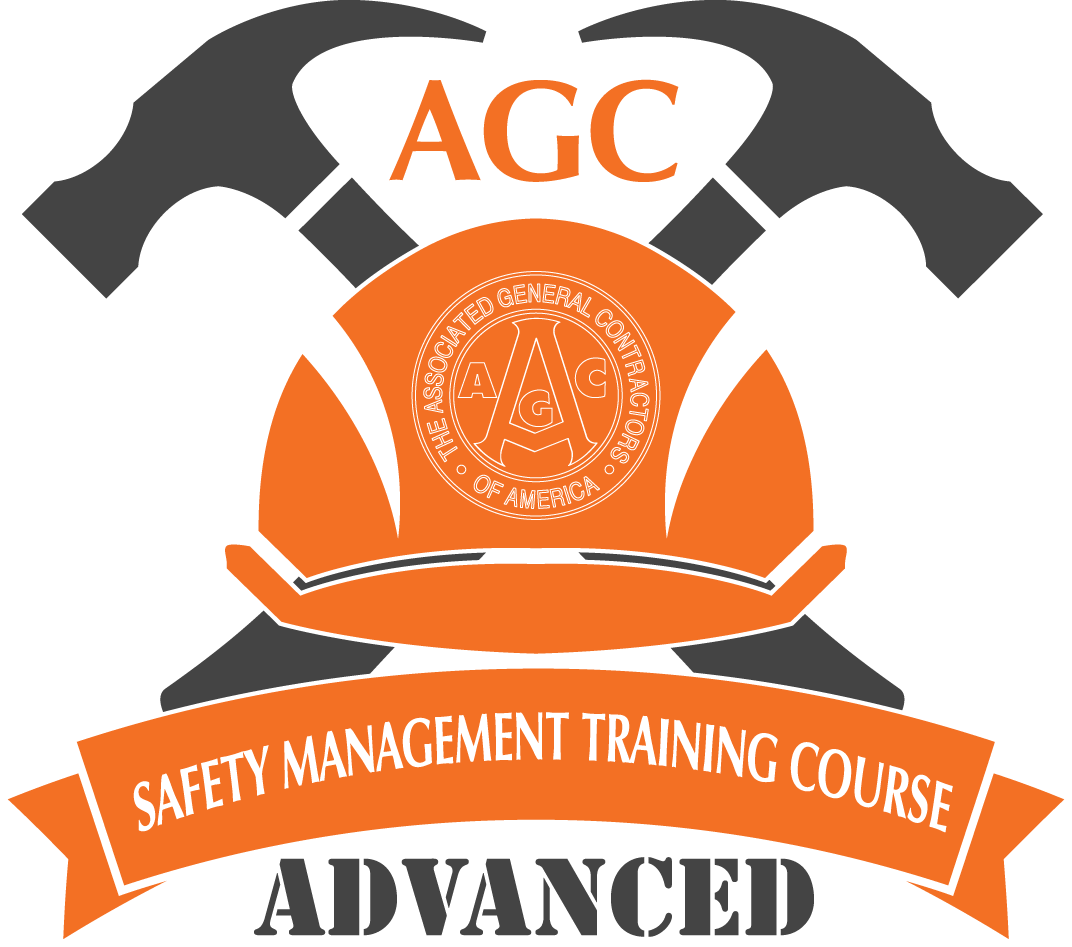 This unique three–day course provides construction safety and health professionals with the next–level knowledge required to successfully manage a company–wide safety program.
Moving beyond the basics of Focus Four training, AGC's Advanced Safety Management Training Program will give participants a more holistic view of safety's role in project and company success, as well as advanced tactics and best practices for managing all aspects of a corporate safety program.
Participants will also focus on the importance of "selling" safety throughout the organization and methods to generate buy–in from different audiences.
Topics covered include:
Managing a Field Safety Program
Training Supervisors
Record keeping Requirements and Best Practices
Legal Aspects of Construction Safety
Insurance and Risk Management
How to Handle Multi–Employer Worksites
Crisis Management Tactics
Participants should have first–hand experience managing construction safety and health issues on either a project or corporate level and a working knowledge of OSHA Construction Standards. Successful completion of AGC's Safety Management Training Program or an equivalent construction–focused safety primer course is encouraged.
Upcoming Courses
October 2-4, 2017 | Arlington, VA
Registration Fees (includes training material, breakfast and lunch):
Early (Ends 7/31/2017)      $1095.00
Standard                                     $1195.00
Training Location:
The Navy League Building
2300 Wilson Blvd.,
Arlington, VA 22201
Hotel Locations:
Residence Inn Marriott
1401 North Adams Street
Arlington, VA 22201
Phone: (703) 312-2100
www.marriott.com
Hilton Garden Inn
1333 North Courthouse Road
Arlington, VA 22201
Phone: (703) 528-4444
www.hiltongardeninn.com
Arlington Court Suites Hotel
1200 North Courthouse Rd
Arlington, VA 22201
Phone: (703) 524-4000
www.arlingtoncourthotel.com

Need Basic Safety Training?
Don't miss AGC's Safety Management Training Course for field workers and those looking to move into safety management. More Details...