All webinar times are in ET
Description:
In the past two years our industry has seen a quantum expansion in the use of Unmanned Aerial Systems (UAS) in construction. From providing quick and easy aerial progress photos to automated BIM model building. UAS technology has become an indispensable tool on the jobsite. But what are the implications for the use of the technology? The webinar will provide an overview of the current legal landscape in the U.S., provide practical how-to information for integrating UAS into your operations, and share insight into the future of this technology. We will also discuss the benefits that the technology can provide your company.
After attending this webinar participants will understand:
Current FAA regulatory landscape for commercial UAS use
What is the FAA Section 333 Exemption, do I need it, and how do I obtain it
Legal restrictions on UAS use
Insurance coverage considerations
Forthcoming comprehensive FAA regulations
Anticipated timeframe for enactment of new regulations
Speakers: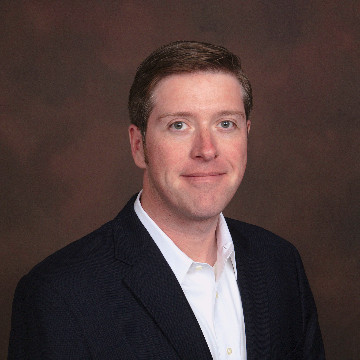 Blake Potts
VDC Specialist IT
Rogers-O'brien Construction
Blake Potts is a Virtual Design and Construction (VDC) Specialist with Rogers-O'Brien Construction, a Texas based general contractor. He is focused on researching new construction technologies and the application of BIM for field operations. He led initiatives for MEP coordination, digital survey, laser scanning and architectural visualization. During his time at Rogers-O'Brien, Blake has pioneered Rogers-O'Brien's use of UAV technology for aerial photography and next generation virtual reality for 3D visualization. Blake is a graduate of Auburn University with degrees in Building Science and Psychology.

Jonathan Ziss
Partner
Goldberg Segalla
Jonathan S. Ziss is the Chair of Goldberg Segalla's Aviation Litigation Practice Group, a member of the Defense Research Institute's Aviation Law Leadership Committee, and a member of the Aviation Litigation Committee at the American Bar Association. He represents regional, national, and international air carriers, as well as under wing service providers, municipal authorities, general aviation owners and pilots, and fixed base operators, in connection with property and casualty liability litigation. In addition to handling disputed matters, he counsels commercial airlines in connection with industry-related consumer compliance and contractual matters. Jonathan is a frequent speaker and writer on aviation-related litigation and risk avoidance. Most recently, he was a panelist on "The Present and Future Landscape of Drone Usage" at the 2014 ACI Aviation Claims and Litigation Summit in Chicago, and he authored "Drone Regulation Would Create Need for Liability Insurance" for Business Insurance and the extensive "Strict Liability for International Aviation Disasters" in DRI's For the Defense.
Technology Requirement:
AGC of America uses Go-To-Meetings to conduct webinars. You will not incur any cost for using the platform. However, if you have not used this platform previously, please test your computer prior to the webinar. You may be required to download software, i.e., Java and may need administrative rights to your computer. For computer specifications, please visit
http://www.gotomeeting.com/fec/online_meeting_support
or contact
webinars@agc.org
.
AGC of America Webinar Cancellation & Refund Policy:
If you will not be able to attend an AGC of America Webinar program for which you have already registered, you may qualify for a refund of your registration fee or be able to substitute another employee within your organization. If you cancel your registration at least ten (10) days prior to the webinar, AGC of America will provide a full refund. No refund will be provided if you do not meet this deadline, however you may transfer your registration to another employee within your organization. AGC of America will provide all registrants with a recording of the webinar and the PowerPoint slides following the program.
Any questions or changes to your registration should be made via email to
meetings@agc.org
.