Member Price: FREE
Non-member Price: FREE
Description:
The goal of most organizations is to have a robust workforce that supports the right people in the right positions. It is equally important to develop a set of systems and a culture that keeps them in those positions and excited to be there. However, the current reality for the construction industry is the challenge of not only an insufficient quantity of craft workers, supervisors, managers and staff for available positions, but also an industry that may not be appealing enough to attract and retain the younger Millennials or the upcoming Generation Z.
Register for this webinar as Shirley Ramos from FMI discusses how to:
Explore recruiting strategies and assessments to improve your chances of getting the right people to your front door
Understand primary elements to watch for during the recruiting process to hire quality employees
Identify the leadership styles that motivate people and create a productive environment
Discover the common mistakes that companies may make when addressing poor employee retention
Speaker:
Shirley Ramos
Training Consultant
FMI
Sponsored by BirdDog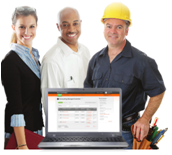 Technology requirement:
AGC of America uses Go-To-Meetings to conduct webinars. You will not incur any cost for using the platform. However, if you have not used this platform previously, please test your computer prior to the webinar. You may be required to download software, i.e., Java and may need administrative rights to your computer. For computer specifications, please visit http://www.gotomeeting.com/fec/online_meeting_support or contact webinars@agc.org.
AGC of America Webinar Cancellation & Refund Policy:
If you will not be able to attend an AGC of America Webinar program for which you have already registered, you may qualify for a refund of your registration fee or be able to substitute another employee within your organization. If you cancel your registration at least ten (10) days prior to the webinar, AGC of America will provide a full refund. No refund will be provided if you do not meet this deadline, however you may transfer your registration to another employee within your organization. AGC of America will provide all registrants with a recording of the webinar and the PowerPoint slides following the program.
Any questions or changes to your registration should be made via email to meetings@agc.org.