All webinar times are in ET
Description:
Differing Site Condition claims can be the most expensive and schedule disruptive issues on a construction project. When you are, be it Constructor or Owner, taking on too much risk for Differing Site Conditions? How are you and your competition pricing that risk?
Learn practical pointers on how to manage this risk in contract negotiations, contract administration, and project management.Understand notice requirements, stop work rights, and work continuation obligations when encountering Differing Site Conditions. You will hear real life scenarios of projects where Constructors and Owners protected their compensation, payment obligations, and schedule rights, and where they got tripped up in notice, disclosure, site investigation, or the contract documents.
By attending, you will gain practical pointers to:
Identify scenarios giving rise to Differing Site Condition claims
Understand the history of Differing Site Conditions
Learn how recent cases and contracting trends have recently changed this risk
Provide contractual best practices and identify unfair practices used to address Differing Site Conditions in the bid and contract process
Understand actions that a Constructor should take when encountering a Differing Site Condition
Identify how contracts can transfer the risk from a Constructor to an Owner and vice-versa
Speakers: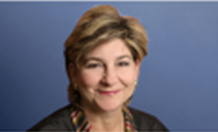 Marilyn Klinger
Partner
Sedwick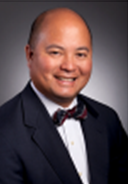 Jeff Cruz
General Counsel
E.E. Cruz & Co., Inc.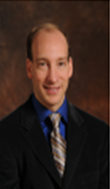 Brian Perlberg
Executive Director
ConsensusDocs & AGC Sr. Counsel
Co-presented by the American Bar Association Forum on Construction Law:

Sponsored by:

Technology Requirement:
AGC of America uses Go-To-Meetings to conduct webinars. You will not incur any cost for using the platform. However, if you have not used this platform previously, please test your computer prior to the webinar. You may be required to download software, i.e., Java and may need administrative rights to your computer. For computer specifications, please visit
http://www.gotomeeting.com/fec/online_meeting_support(link is external)
or contact
webinars@agc.org
.
AGC of America Webinar Cancellation & Refund Policy:
If you will not be able to attend an AGC of America Webinar program for which you have already registered, you may qualify for a refund of your registration fee or be able to substitute another employee within your organization. If you cancel your registration at least ten (10) days prior to the webinar, AGC of America will provide a full refund. No refund will be provided if you do not meet this deadline, however you may transfer your registration to another employee within your organization. AGC of America will provide all registrants with a recording of the webinar and the PowerPoint slides following the program.
Any questions or changes to your registration should be made via email to
meetings@agc.org
.