November 19, 2020 -

2:00pm

to

3:00pm
Description:

For most of us, 2020 did not go according to plan. Companies have been tasked with finding new ways to run their business, putting finance teams at the center of this new normal. Contractors are used to aggregating data from multiple sources but can lack the ability to pull insight quickly when needing to make adjustments.
This webinar will focus on industry trends and key KPI's to monitor, in order to be proactive in your planning and realign your strategy ahead of potential risks.

Key Takeaways:
Key cash management KPI's and Forecasting
Resource management factors for market volatility 
Benchmarking your business against industry standards & your peers
Importance of agility in the field and office
Implications of disruption on your finances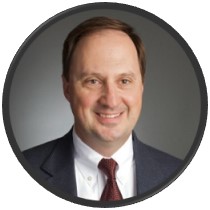 Eric Newton
CPA
Prophix Software
Eric is a CPA and started his career in public accounting working with contractors. His background in public accounting includes audit, tax, mergers and acquisitions and IT consulting. He was CFO/Secretary Treasurer for a heavy highway contractor for 7 years and VP/SVP of sales and marketing for 3 construction ERP solutions: Cheetah Advanced Technologies, Dexter and Chaney and Viewpoint over a 10-year period.
Eric was also SVP of the Construction Division of Comdata Corporation for 8 years growing the construction vertical to over 1,000 contractors including many of the ENR Top 400 Contractors.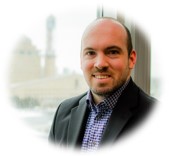 Chris Porter
Constructions Solution Manager
Prophix Software
Chris has a background in Finance and Accounting, Hon. BBA in Finance from Brock University.
After working at Research in Motion (BlackBerry) for 3 years in FP&A, Chris joined Prophix in 2012 and has worked in all capacities of the business including Consulting, Sales and Alliances.
As the Construction Solutions Manager, he dedicates his time to building solutions that better support Construction customers business processes and profitability.
Hosted by:

WebEd Recording: 
Everyone who registers for an AGC WebEd will receive a link with access to the audio recording and the presentation.
Technology Requirements: 
AGC of America uses Go-To-Meetings to conduct WebEd. You will not incur any cost for using the platform. However, if you have not used this platform previously, please test your computer prior to the WebEd. You may be required to download software, i.e., Java and may need administrative rights to your computer. For computer specifications, please visit https://www.gotomeeting.com/meeting/online-meeting-support or contact meetings@agc.org