Industry Recruiting Website Template
The Build Template website is a tool available to Chapters to aid in their recruitment efforts. Here is a list of states and organizations with an industry recruiting website:
Build Your Future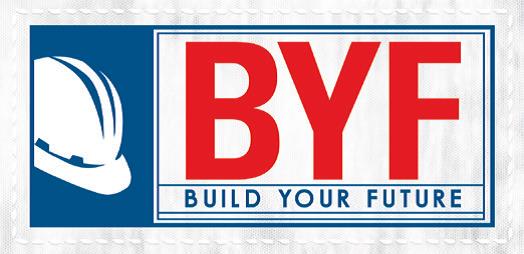 Build Your Future is an NCCER initiative that is a collaborative grassroots approach to construction workforce forecasting and development that includes recruitment, training, placement, retention and image enhancement strategies.
CareerOneStop
CareerOneStop is sponsored by the U.S. Department of Labor, Employment and Training Administration and helps individuals explore career options, training and job placement opportunities.
Heavy Construction Careers
Heavy Construction Careers offers a variety of job placement, career management, and educational tools that will help guide individuals toward the path that's best for them. Hosted by The Beavers, this website has a number of resources including a recruiting video on careers in heavy construction.
Learn How to Become
Find out what it takes to launch and advance a career in construction at Construction Careers and Degrees, a compilation of online resources including a searchable database of degree and certificate programs.