OSHA releases interim enforcement guidance for the respirable crystalline silica in construction standard, 29 CFR 1926.1153. See the October 19, 2017 memorandum.
Introduction
On March 25, 2016, the Occupational Safety and Health Administration (OSHA) issued their final rule on respirable crystalline silica. The rule is comprised of two standards, one for the Construction Industry (§1926.1153) and one for General Industry and Maritime (§1910.1053). The construction industry standard applies to all occupational exposures to respirable crystalline silica in construction work and sets a new Permissible Exposure Limit (PEL) of 50 micrograms of respirable crystalline silica per cubic meter of air (50.0 µg/m3) as an 8-hour Time-Weighted Average (TWA). The standard also establishes an Action Level (AL) of 25 µg/m3 as an 8-hour TWA. The standard became effective on June 23, 2016. The construction industry was initially provided one year – until June 23, 2017 – to comply with all provisions except for the requirements for methods of sample analysis. However, on April 6, 2017, OSHA issued a memo to Regional Administrators delaying enforcement until September 23, 2017. The following resources provide a wealth of information on the new rule.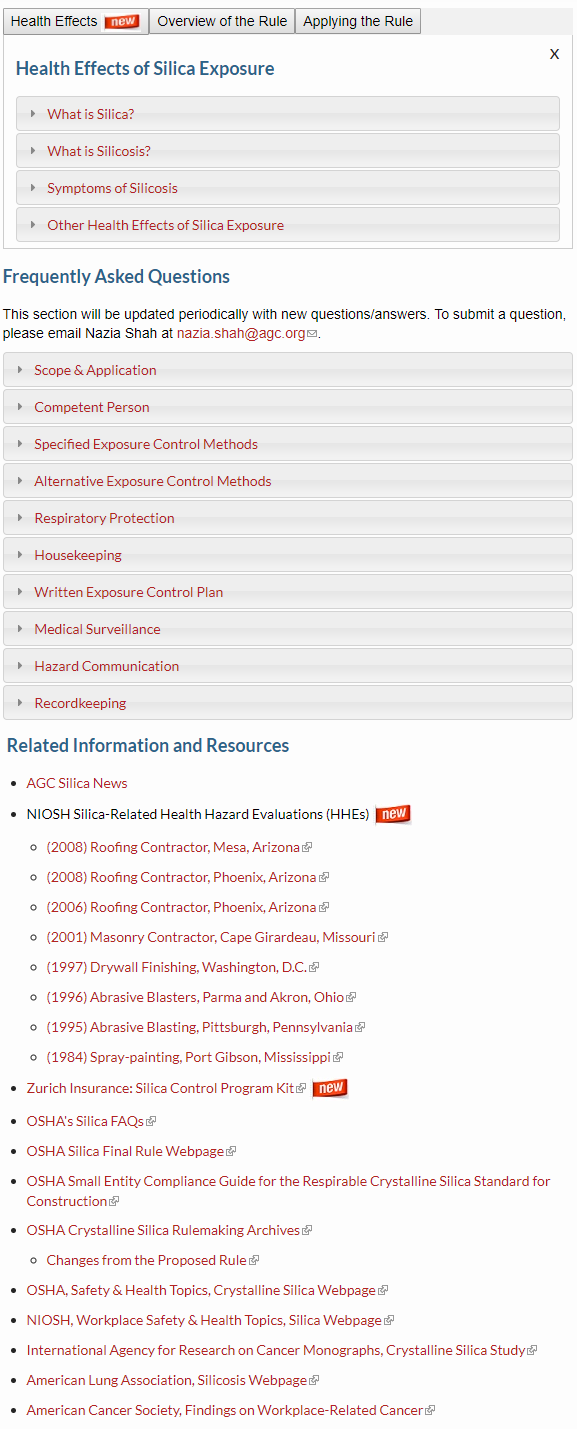 Members Only-Information
This information is restricted to AGC Members. You must be logged-in with your AGC of America username and password to view this page. Log-in or create a new AGC of America member profile below.
Status message
Reminder: Your Username is now your Email address. If you do not know your password, please click the "Forgot Password?" link below.
User account