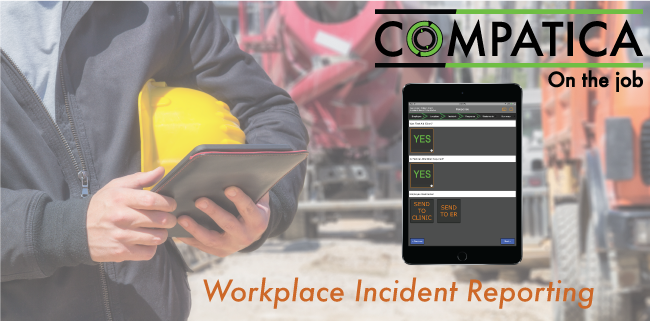 AGC Members receive a 33% discount on Compatica subscriptions.
There's an old saying: "Bad News does not Age Well". All organizations rely on the continual flow of accurate information in support of appropriate responses and timely decision-making. This maxim is of particular significance in the workplace, where the slightest delay in incident reporting, or an incomplete assembly of facts collected can and will considerably drive-up the costs associated with a Workers' Compensation claim, utility strike, an illness (including COVID-19) or safety event.
Compatica has been designed by industry experts to prevent the negative outcomes of delayed and inaccurate Workplace Incident reporting, namely upwards-spiraling claims costs, opportunities for fraud, contentious utility damage claims, massive health and productivity impacts of unrecognized COVID-19 exposure, and avoidable legal actions. By implementing a point-of-occurrence incident recording app in employees' mobile devices, authorized users can report a variety of events in real time, including incidents such as:
Injuries (Beyond First-Aid, First-Aid Only, For Record Only)
Property, Liability, Utility Strikes, Vehicular
Fit for Work Screening
Near Misses
Safety Observations
Compatica's newly released Fit for Work Employee Screening functionality helps determine and document employees' "Fit-for-Work" status, quickly and accurately. Compatica enables screening employees for an impairment, COVID-19 exposure or symptoms, or simply verifying protective gear readiness.
Compatica is here to help you determine Compatica has been selected by the AGC's Utility Division Safety Committee as a recommended platform for Utility Strike documentation and Damage Prevention.
To subscribe, please visit https://www.compatica.com/agc, or call +1.888.802.4084.