Map Legend
Green
Yes
Red
No
Tan
Not Definitive
Based on the Construction State Law Matrix, the maps below show which states, as well as the District of Columbia and Puerto Rico, permit Design-Build contracting on public projects under state law for vertical and horizontal construction projects. More detailed information can be accessed for subscribers to the Matrix here. Information is not intended to convey legal advice and is subject to both change and interpretation. Legal counsel should be consulted before taking action on such information. Information current as of October 15, 2013. Questions regarding these maps can be directed to Sarah Gallegos at gallegoss@agc.org.
                                             Transportation Projects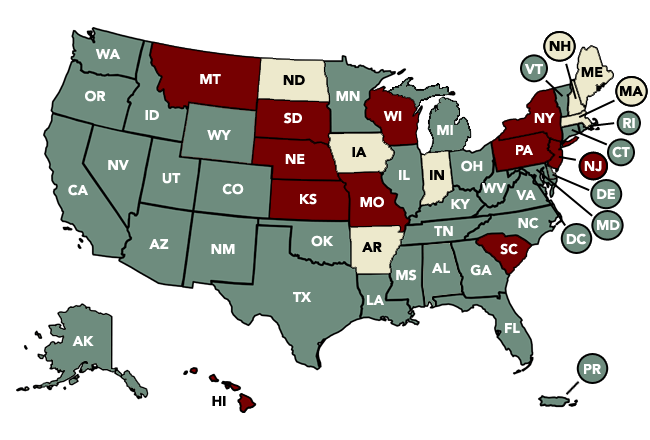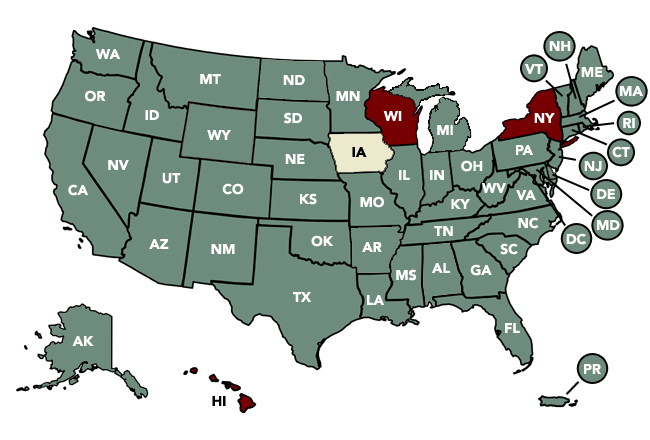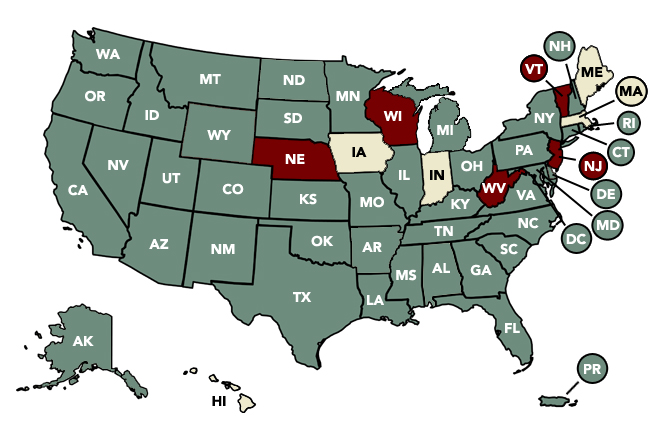 Additional Resources
Construction State Law Matrix - For more detailed information about how CM At-Risk and more than 50 areas of construction are regulated under state law, including statutory citations and a concise description, consider subscribing to the Construction State Law Matrix.
ConsensusDOCS - The ConsensusDOCS 500 is endorsed by AGC and is a standard CM At-Risk contract agreement between an Owner and Construction Manager building at-risk. The ConsensusDOCS 500 and 200 Series can be used to facilitate CM At-Risk projects. Visit www.consensusdocs.org for additional information and to purchase these and other documents.
CM/GC Guidelines for Public Owners - Developed by AGC of America and the National Association of State Facilities Administrators (NASFA) in 2007, this 2nd Edition resource incorporates the best practices, requirements, and concerns of public owners relative to the use and implementation of CM/GC in the public sector. This publication can be accessed here.